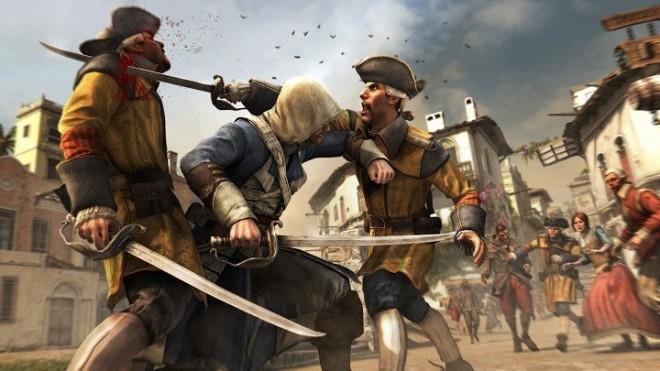 Ubisoft's next Assassin's Creed, will not be heading to feudal Japan as some rumors indicated, but it will be set in a historical era that is a favorite of Jade Raymond, head of Ubisoft Toronto and series producer of Assassin's Creed.
Many were hoping that the game will take them to Japan during the rule of the Shoguns and Samurai's, however, their expectations were crushed as the next Assassin's Creed is headed to the mysterious historical place that Raymond likes. However, she did not reveal which was her favorite historical era.
"When we're building a franchise, we're thinking of a whole universe and how we're developing a meta-story that could live on for many years in games and TV," Raymond said in an interview with AdWeek.
"If the story has nowhere to go, then you end up with the video game equivalent of The Matrix 2 or something where it's never going to be quite as genius," she added.
Abstergo Entertainment that is part of the current game, Assassin's Creed 4: Black Flag, is a modern setup where players can hack the systems and also check the files of other people. Many players who went through all the data available on Abstergo Entertainment found a list of future locations for the Assassin's Creed 5 and it included feudal Japan.
IBT India had reported earlier that the next location could be set in Egypt.
Assassin's Creed franchise has covered Crusades-era Middle East, Renaissance Italy, the American Revolution and the golden age of Caribbean piracy. Assassin's Creed 4 had shipped about 10 million units in 2014.