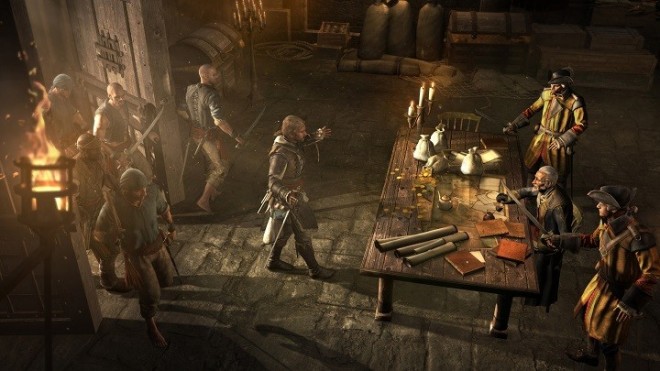 To find out what fans expected from Ubisoft's upcominh Assassin's Creed 5, the game developer has set up a poll for them.
This survey by the creator of Assassin's Creed franchise contains a questionnaire that asks fans what they would want to see in the next title, IGN reported. It is followed by Ubisoft suggesting choices, like a new protagonist in different time zones, second screen functionality, entering more buildings with no loading times and more historical characters.
Another question is regarding a completely new pirate game with no links to Assassin's Creed franchise. Choices like customisable pirate character, customisable ship and hideouts, depth in economy and other sea-related activity were given to gamers. They were also asked if they prefer player-versus-player naval combat or cooperative play. The current Assassin's Creed 4: Black Flag does not incorporate player-versus-player combat.
When asked Ubisoft about this survey, a company representative said, "As in previous years, Ubisoft takes these surveys seriously to help us gauge which direction [fans would] like to see future Assassin's Creed games head. You know how much we love reading Abstergo market analysis reports."
In an online comic strip by Dorkly, it parodied they way Assassin's Creed is deviating from "its stealth" to "blow stuff up"-types. It shows Assassin's Creed 5's cover art where an Assassin rides a tank and Assassin's Creed 6 shows Assassin riding on a bomb released by a bomber aircraft. It also feaures Assassin's Creed 7 set in the Galactic space, a la Star Wars.