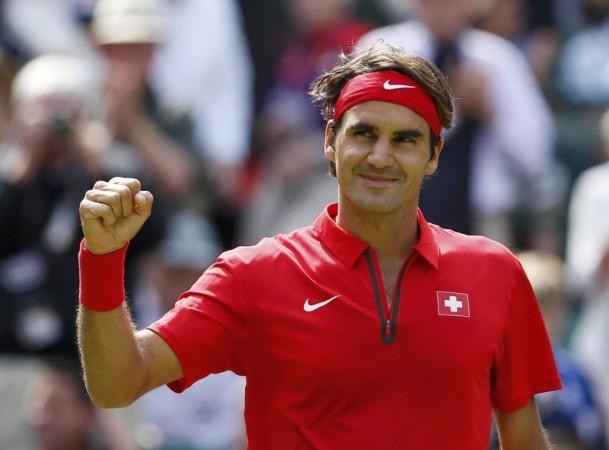 World No.1 and 17-time Grand Slam winner, Roger Federer, has decided to come to China for the 2012 Shanghai Rolex Masters in spite of an assassination threat against him.
An unknown blogger, who called himself 'Blue Cat Polytheistic Religion Founder 07', posted a hate message on Chinese website baidu.com that he is planning to assassinate Federer on Oct 6.
It is reported that security around the tennis players has been tightened following the threat.
"We are fully aware of the comments that have been made and we take all such issues seriously," a tournament official told AFP. "The Shanghai Rolex Masters has security in place for our players and every precaution is taken to make sure players are kept safe and comfortable."
Federer, 31, who missed Shanghai Rolex Masters in 2011, has confirmed his participation in the tournament in spite of the death threat.
"It will be fantastic to return to Shanghai and the Shanghai Rolex Masters," he said on Shanghai Rolex Masters website.
"I love the city and especially the fans. I've enjoyed great success at the tournament, dating back to the Tennis Masters Cups. I hope all the fans will come out to enjoy the matches. Shanghai is one of my favorite cities in Asia, and I look forward to getting back to the Shanghai Rolex Masters. I love the passionate fans, and the facilities and tournament are amazing," he added.
The 2012 Shanghai Rolex Masters tournament, to be held from October 7 to 14, will have the world's top players fighting for the title. World number two Novak Djokovic and third-seeded Andy Murray will participate in the tournament.