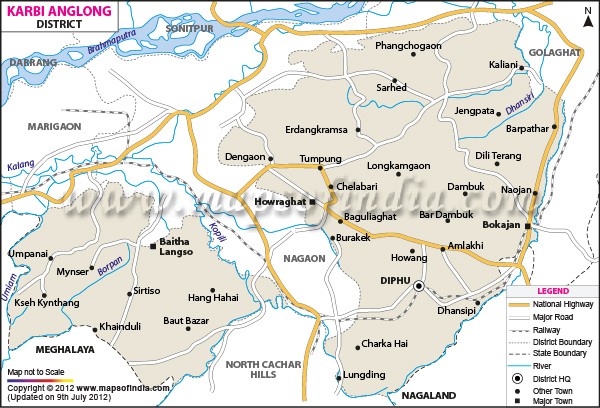 Angered by the delay in scheduling dates for next talks with the state and the Union government over the creation of separate autonomous state in Assam, Joint Action Committee for Autonomous State (JACAS) has called for an 1,000 hour shutdown in Karbi Anglong District starting on Monday.
The strike that began at 5 am on 27 October has already started to affect the normal life of residents as educational institutions, financial establishments remained closed on Monday. Also, the vehicular movements on highways passing through the district were disrupted. JACAS will lift the ban at 9 pm on 7 December, according to a PTI report.
So far, there has been no report of violence or attacks in the wake of the shutdown, said district Superintendent of Police Ugdhajyoti Dev Mahanta.
JACAS went on an indefinite hunger strike from 1 September demanding to withhold talks on the separate state formation, however, upon receiving Union government's message that the date for discussions will be announced soon, the committee withdrew the strike.
Despite assurance from the government, no date was finalised until October last, which forced JACAS to take an extreme step of declaring over a month long strike in the district. Along with their protest against the delay in finalising a date, they have demanded that a bill supporting creation of separate state should be introduced in the upcoming Winter Session of the Parliament.
Concerned about the effect, the bandh will cause on neighbouring states – Nagaland and Manipur – Nagaland Chief Minister TR Zeliang has sent a written appeal to the Union Home Minister Rajnath Singh, seeking his intervention in the crisis.