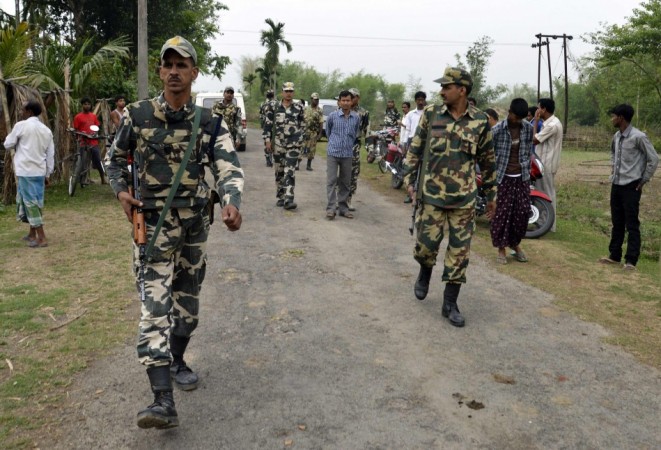 Nine more bodies have been found at Baksa district of Assam on Saturday, taking the death toll to 32 in the violence stirred by NDFB-Songbijit militants in the Bodoland Territorial Administrative Districts in Assam.
The bodies of the victims, including four children and two women, were recovered from Khagrabari village, the Times of India reports.
Bodies of two children found were identified as Ilina Khatun and Ariful Islam. Three children (between 7 and 10 years) who were hiding in a forest on the banks of river Beki were also rescued, sources have said.
The police have arrested 12 people in Baksa and another 8 have been taken in for questioning in Kokrajahar, according to DNA.
After the death toll in the targeted killings by suspected Dodo militants has risen to 32, a curfew has been clamped in Assam's Baksa and Kokrajhar districts.
Assam chief minister Tarun Gogoi has called for an emergency meeting over the violence.
The army has carried out flag marches, and shoot-on-sight orders have been issued in both the districts.
Late on Friday evening, 12 bodies were found in the villages of Narayanguri and Khagrabari near Manas National park in Baksa. A group of militants reportedly belonging to the outlawed National Democratic Front of Bodoland, stormed the Naraynguri area, and fired indiscriminately, killing at least nine people on the spot, various news sources have said.
Among those who died on Friday, seven were women and two men.. The rebels also set around 50 hours on fire as the villagers from the district fled to nearby villages to be safe. Most of the people living in these areas are non-Bodo people.
In 2012, ethnic riots between tribal Bodos and Bengali-speaking Muslims in BTAD had claimed over 100 lives.
[ED:VS]