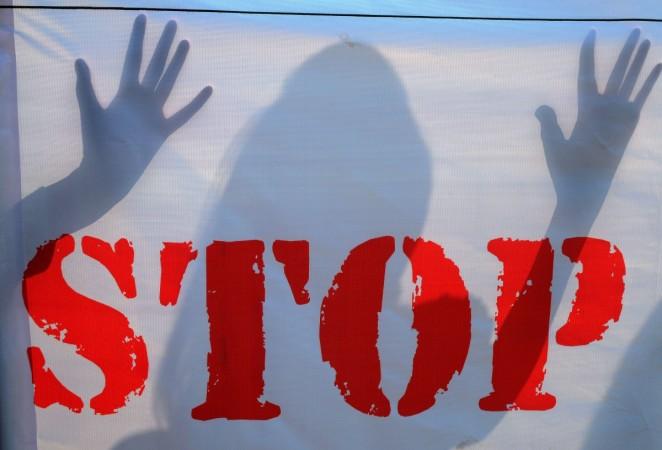 In yet another shocking and shameful incident, a female journalist in Guwahati, Assam, was groped by a man while she was travelling in a local train. The incident happened in broad daylight, and according to the victim, none of the co-passengers did anything to help her.
The young Guwahati-based journalist took to Facebook to narrate her ordeal. In her post, she said that four inebriated men were travelling in the ladies compartment of the train.
She said that she asked one of the men to leave the compartment as it is for just the ladies, but he replied that he would get down at the next stop. The man then suddenly groped her, according to the scribe.
She tried to free herself by punching and slapping the man. The four men fled when the train reached the next stop in a few minutes. The lady expressed annoyance and shock at the three other female co-passengers remaining indifferent to the incident, and just left the coach in search of a safer place.
The journo has filed a complaint with the Railway Protection Force demanding action against the culprits and increasing the security for women in trains. Talking to International Business Times India, the journalist said the IC from GRPF Nalbari told her that investigation is on but due to lack of CCTV cameras in most of the small stations, such culprits are hard to nab.
Below is the Facebook post the journalist made:
NO SAFETY FOR WOMEN:

Was travelling in the ladies compartment of Manas Rhino passenger Train on 22nd June which leaves Guwahati at 5:30 pm. I was off for a news assignemnt in Chirang the next day. Though the train was all occupied but the ladies compartment was having enough room. Leaning on my backpack doing some homework for the assignment i was pretty relaxed with a sense of security. As my destination was approaching the number of passngers of the compartment was thinning gradually. Just before Tihu, four men got in the compartment. They started making awful comments towards we four ladies left in the compartment by then. I could sense that atleast two were in an inebriated condition. One of them was standing pretty close to my seat and was smelling of alchohol. I politely asked him to get down as it was a ladies compartment. He said he would get down at his destination in Tihu. Hearing that I dint mind much and concentrated on my work. After few minutes THAT MAN CAME TOWARDS ME AND GROPED ME TIGHTLY AND STARTED TOUCHING ME INAPPROPRIATELY. . Blank for a moment I jumped up and somehow freed myself from his clutches and slapped and punched him in defence .

Meanwhile the train stopped at Tihu and all four of them fled away from the compartment To my utter surprise none of the co- lady passengers came forward for any help rather got down in search of a "safe" seat in other coaches.

I was awstruck...terrified... and ashamed. As the compartment was totally empty, I somehow pulled myself up and considering my further safety too got down and shifted to a general compartment. I did not find any security personal in and around the train. As there was no ph network for quite sometime I was not able to report the incident immediately. As soon as the signals showed up, I called up Iftekar Ali who is with GRPF and narrated him the incident who assured me all help.

I was in tears remembering the whole incident. After few more stops two security personal came to me, took note of my pnr number and assured me a safe journey.

The next day I have filed a written complain at GRPF post of Bongaigaon railway station

This incident has left me in utter shock. It reminds me that women are "nowhere and never safe"...not even inside a so called ladies compartment. Woman journos like us have to travel alone to remote destinations to report stories ..at times of violations. But we are also violated many a times by such perverts. It is always our gender who have been asked to be safe... who have been told not to travel alone...not to do our job because of such molesters roaming freely everywhere. It feels helpless... very helpless!