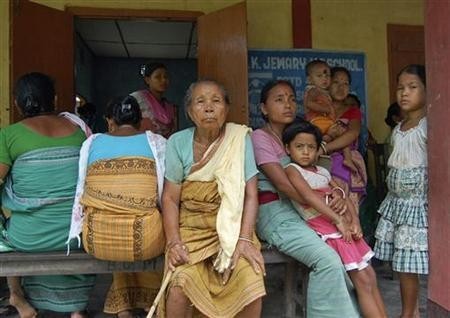 In a strong counterargument against the mounting criticism in handling the violence in Assam, Chief Minister Tarun Gogoi on Friday lashed out at centre officials, while defending his government in dealing with the riots in the state.
According to reports, Gogoi questioned the Centre as to why officials didn't take any pro-active steps in preventing the violence, if they already had intelligence reports. The CM also said that his government was unable to contain the brewing violence between the ethnic groups with the state forces, while alleging that the delay in sending central forces to Assam made the situation even worse.
"We had requisitioned the Army on the very first day. But it took four-five days for the forces to reach the state," Gogi said as reported by IANS.
Gogoi also accused the NDA regime of leading the violence in Assam. "This situation has flared up because of the NDA regime. They played the politics. I know Advaniji. They are responsible and they keep accusing us. It is not me who is playing votebank politics. I do not need a single vote of the illegal migrants," CNN IBN quoted the CM as saying.
Assam is facing the worst ethnic riots in recent history, with the death toll rising to 58 on Friday. The communal clashes in the state have affected several villages, leaving over 200,000 people homeless.
Meanwhile, the situation in the worst affected areas is gradually improving. Central parliamentary forces are deployed on stand-by mode in its full strength. Since Thursday, there were no reports of fresh violence. The north-east bound railway also resumed its services and is functioning smoothly.
An indefinite curfew, which was imposed early on Monday, was eased during the day time, while the night curfew is still in place.