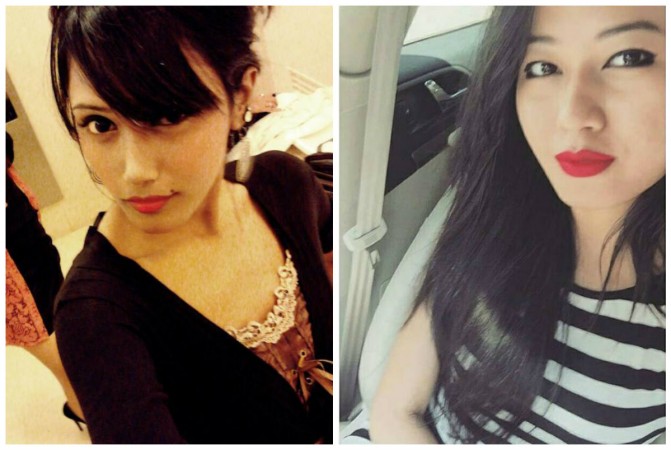 Two Assam-based models -- Jantee Hazarika and Rajashree Singha -- have appeared on the latest cover of Maxim India. The two gorgeous divas look absolutely stunning like the other models and the five girls make a perfect frame.
Rajashree is seen sizzling on the Maxim India cover in a black bikini, while Jantee flaunts her bare back. Others who appeared in the September 2016 issue of Maxim India are Aishwarya Sushmita, Aastha Pokharel and Arlette Evita Grao.
Both Jantee and Rajashree hail from Guwahati in Assam and the two Northeast girls have been breaking a lot of stereotypes. The duo earlier appeared on the India's Next Top Model season 2 and hogged limelight with their personality and hotness.
Jantee was among the top 10 finalists in Femina Miss India 2014 and also holds the crown of Northeast diva 2014. She and Rajashree are TFM India models. The other sizzling models belong to different parts of India and abroad. Aishwarya hails from Bihar, Arlette is from Mumbai and Aastha is from Nepal.
Check the September 2016 cover of Maxim India featuring Jantee Hazarika (top right), Aishwarya Sushmita (top left), Aastha Pokharel (middle), Rajashree Singha (bottom left) and Arlette Evita Grao (bottom right).
In an earlier interview, Jantee opened up on how she had to face racism in the glamour industry in her initial days. "Yes, I faced problems because of my colour and the way I look in the fashion industry and in India's Next Top Model as well. Things are pretty tough when you step outside Northeast," Jantee had told PTI.
"Now things are changing slowly but steadily. People are breaking the taboo which exists in the modelling industry and I feel it will soon change. The best way to fight against such taboos is to constantly keep working and proving your worth," she had added.