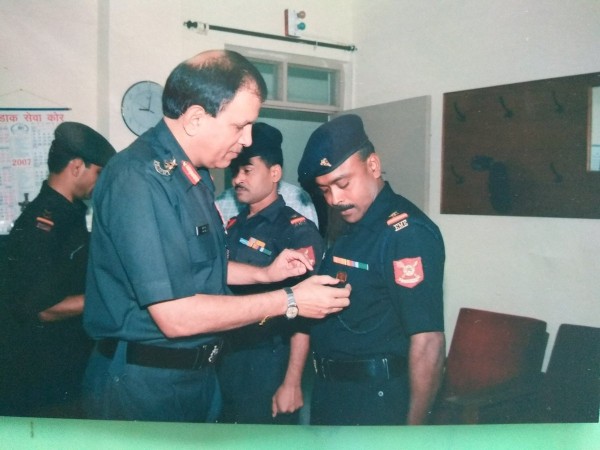 After being appointed as Junior Commissioned Officer in Indian Army by APJ Abdul Kalam and having served in the forces for 30 years, an ex-army was asked to prove that he was an Indian citizen.
Azmal Haque has been asked to appear before Foreigners Tribunal on October 13 with documents to prove that he was not an illegal migrant from Bangladesh, who had been living in India.
Interestingly, his wife, Mumtaz Begum, had to go through a similar situation back in 2012, when Azmal had been serving in Chandigarh.
The notice asked him to present his case before September 11 but the notice landed at his address late. Following this, he got another notice asking him to appear before Foreigners Tribunal at Guwahati on October 13.
About Foreigner's Tribunal
Several of these tribunals have been set up in Assam to identify illegal immigrants in the country. These were set up in Assam under the Foreigner (tribunal) Order of 1964 to check if the status of the citizens whose nationality is found to be doubtful.
According to records from 2015, the number of tribunals increased to 100 soon after the number of cases on alleged illegal migrants increased, according to India Today report.
Azmal Haque case
According to Azmal Haque, his father had been an Indian citizen but the summons sent to him stated that he arrived from Bangladesh in 1971.
Azmal further said that Maqbool Ali's name had been present in 1966 voter's list and in the village surveys done in 1961-62. His mother's name was there in 1951 National Register of Citizens (NRC).
Recently Aman Wadud, a lawyer had on Twitter posted documents about Azmal's family to prove his Indian roots, where one of the documents clearly mentions that he was born in Kamrup in 1968. He joined the Indian Army in 1986 as a mechanical engineer.
In 2012, his wife Mumtaz Begum too had to prove her citizenship before the foreigner's tribunal but it was cleared after she produced the relevant documents.
Azmal claims to be reportedly from Khilonjia Axomiya, an identity for those who hail from Assam. As per Supreme Court directive, the Assam government has been asked to update its National Register of Citizens by the end of this year.