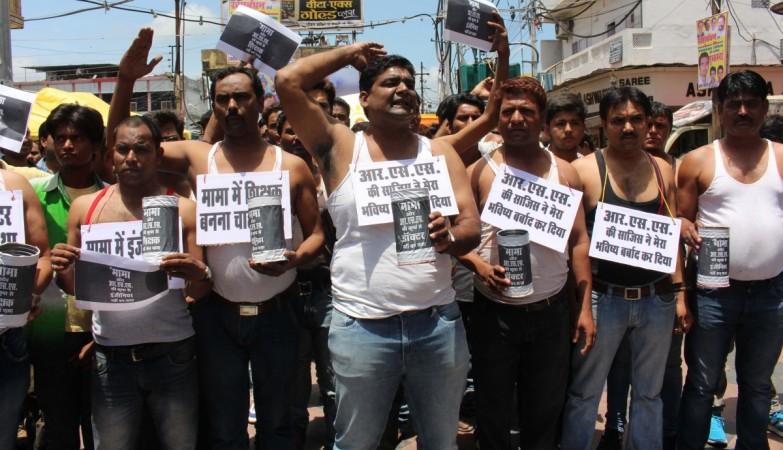 Around 19 administrative officials, including eight women, have been arrested in the case of multi-crore job scam by the Assam police. Among the arrested, Pallavi Sharma who serves as an Assam Police Service (ASP) officer is a daughter of BJP MP RP Sharma.
During the interrogation, the police officers asked the accused to submit handwriting samples, which were found dissimilar to the handwriting inscribed in the answer sheets.
What is the scam all about?
The arrest was conducted in connection with a multi-crore scam that was arranged to enrol individuals to Assam Public Service Commission (APSC) in 2016.
In connection with the case, the Assam police had earlier registered charge sheet against some prominent APSC members, including former Assam Public Service Commission (APSC), chairman Rakesh Kumar Paul. He was apprehended on November 4 last year.
According to the police reports, Paul asked the candidates to pay an amount between Rs 15 lakh to Rs 30 lakh and after getting the money he allegedly used to replace their original answer sheets with fake ones.
"So far 63 officers have been arrested in the case. Today, we have arrested 19 officers, out of which eight are women," Additional Superintendent of Police of Dibrugarh Police, Surajeet Singh Panesar told ANI.
Panesar further confirmed that out of 25 officers of the 2015 batch who had bribed APSC officials to get jobs, 13 were recruited in Assam Civil Services, seven in Assam Police Services and the others were in allied civil services. In this regards, police summoned 16 civil services officials, last year.
BJP MP Sharma's Reaction
Soon after her daughter's arrest, BJP MP Sharma made several allegations on police, saying they were "selectively targeting people".
"I am being politically targeted to deny me a ticket in the 2019 elections. There are several candidates, who are relatives of powerful people, and their names have come up for discrepancies in the answer script, but no action has been initiated against them," he told to The Indian Express.
Later, all the allegations were denied by both the police and the state government.