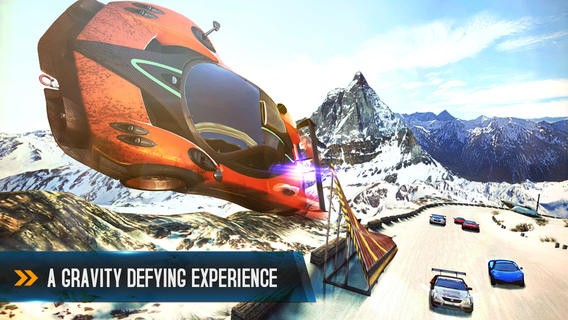 Asphalt 8: Airborne, the highly popular adventure-sport game has now received a new update which introduces multiplayer seasons, new cars, and newer events apart from other upgrades. The updated version of the game is now available for download.
What's new?
Multiplayer Seasons: The Multiplayer mode features new completion and prizes. Gamers will now be able to score points against other racers in limited-time Racing Seasons.
Multiplayer Leagues: New Multiplayer leagues promise big rewards at the end of each Racing Season.
New cars: Newly added cars include The Falcon F7, Mercedes-Benz CLA 45 AMG Racing Series, GT by Citroen, Icona Vulcano V12 Hybrid, and more.
Newer events: These include 2 new Enduro challenges, a new R&D event featuring the most powerful of in-game cars.
Rio &Area 51 upgrades: The new update has improved tracks with greater visibility, better lighting and lots of tweaks to make every race more vivid.
General feature set:
Apart from the above newer aspects, Asphalt 8: Airborne features the below generalised functionality:
More than 150 official cars including biggies like Ferrari, Lamborghini, McLaren and Bugatti.
In-game interactions between the vehicles, environments & tracks are based on laws of physics.
Arcade Gameplay includes gravity-defying racing across 40+ high-speed tracks.