Former national chief coach Vimal Kumar is confident of PV Sindhu winning big titles soon and has urged the young Indian shuttler to take criticism in her stride.
Vimal's comments come just after Sindhu lost her fifth straight major final on Tuesday at Asian Games 2018.
The 23-year-old was beaten in straight games in the women's singles gold medal match by world number one Tai Tzu Ying at the Istora, weeks after the heartbreaking world championships final defeat to Carolina Marin of Spain in Nanjing, China.
Sindhu has been receiving severe criticism over failures to cross the final hurdle at major events and the latest defeat in Jakarta has provided naysayers with more fodder.
The Rio Olympic silver medalist survived a scare against unseeded Vu Thi Trang of Vietnam in the first round and was made to work hard en route to the final. Unlike the major finals in the past, Sindhu didn't start Tuesday's gold medal match as the favourite as Tai was in sublime form in the lead up to the tie.
The Chinese Taipei star's unparalleled deceptive skills were on display at the Istora as Sindhu struggled to gain any momentum during the 39-minute encounter.
'Sindhu will win big titles soon'
Vimal insisted that the losses in the final are not overshadowing Sindhu's consistent performances on the tour over the last few years. He added that it's only a matter of time before the world number three wins the elusive gold medal.
"She [Sindhu] was outclassed today. There was no much of a chance. Unlike the other finals, she didn't get any chance. I thought Tai was really at her best. Sindhu had also looked a bit jaded. Physically she didn't look very good to me.," Vimal told International Business Times, India.
He added: "She was reading Sindhu very well. She was early at the net and her deceptive shots were very good. Tai didn't allow Sindhu to play the way she would've wanted.
"I don't think the final defeats are overshadowing her achievements. It is tough. She has also been winning tournaments. It's not that she has been losing everywhere. I won't put it that away.
"Yes, it is quite annoying. Today it wasn't the case but at the last world championships, the defeat was annoying. At this year's world championships, she could've done better. She had her chances in the first game [against Carolina Marin]. When you lose such matches, it's annoying.
"However, sometimes these things happen. She has always run into a player who has been in good form. I would like it to put it this way.
"Overall, I don't think there's anything to worry. A lot of people, including the media, will say she has lost another final. But she has to take it in her stride and move on and look forward to better things.
"The World Championships comes every here. She will do well. I am not saying she isn't but she will win some big ones very soon."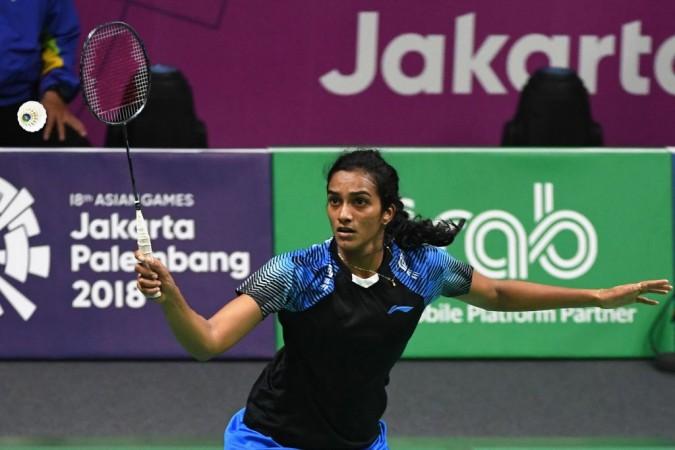 'Tai is an exceptional player, Sindhu has to develop deceptive shots'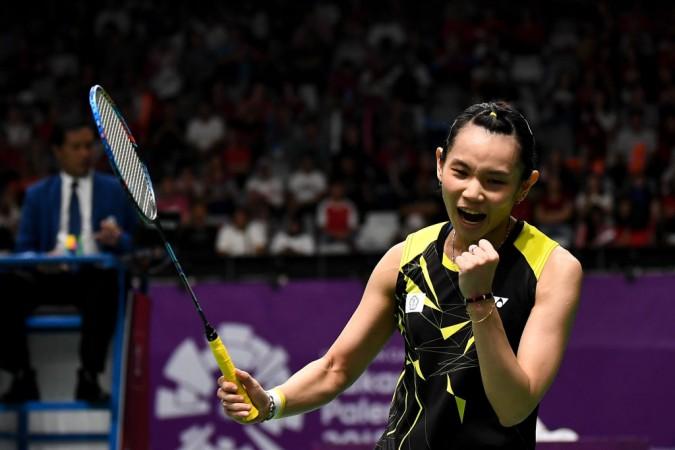 Vimal heaped praise on Tai and shed light on how the Chinese Taipei player worked on her consistency over the years.
Very few players have been able to come up with answers to Tai's deceptive tests. India's top-ranked shuttlers, Sindhu and Saina, have consistently struggled against the numero uno in the recent past.
While Sindhu hasn't managed to beat Tai in their last six meetings, Saina has faced 10 straight defeats to the 24-year-old.
Vimal urged Sindhu to work on her deceptive game and insisted that the Indian shuttler can use her height to good effect while playing such shots from the backcourt.
"Earlier, Tai wasn't very consistent. She had all these shots but she was error-prone. But now she has matured and she is playing a steady game. She is an exceptional player in the world circuit just like Kento Momota in the men's circuit. She is a treat to watch and her game looks easy on the eyes," Vimal said.
"Sindhu needs to develop some deceptive shots that can be played from the back of the court. She has to use her height. Sometimes she does it but under pressure, she is not able to implement those deceptive shots. She needs to train with a few deceptive players.
"We need to give her credit for beating top defensive players. She had beaten the likes of Sung Ji Hyun, Nozomi Okuhara and Akane Yamaguchi in the recent past. To some extent, she can take solace in the way she has tackled them."