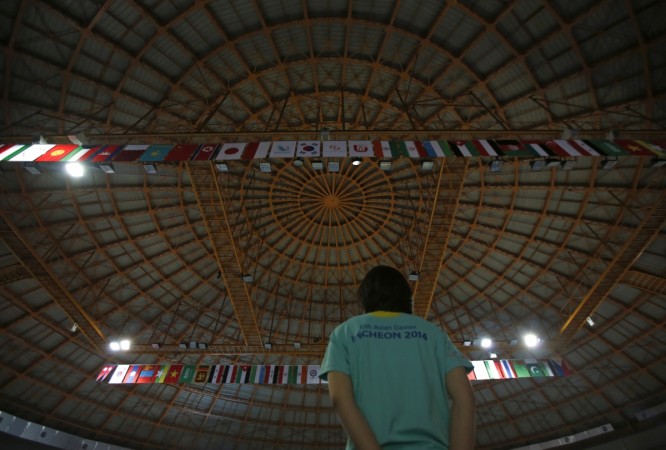 The Olympic Council of Asia (OCA) executive board announced on Friday that the venue for the 2018 Asian Games has been shifted from Vietnam to Indonesia.
"Today it has been approved by the EB (executive board) that in 2018 will be the next Asian Games in Jakarta in Indonesia," said Sheikh Ahmad Al-Fahad Al-Sabah, the President of the OCA.
"I hope tomorrow also the (OCA) general assembly will approve the final resolution although we have the power because the extraordinary general assembly in Kuwait gave the president the authority to decide and find the replacement to Vietnam."
This announcement comes a few months after Vietnam told the OCA that they could not afford to host the event, which takes place once every four years. The executives of the OCA came to this decision after they had a meeting in Incheon, South Korea, before the official opening ceremony of the Asian Games 2014 on Friday.
Originally, Vietnam was picked to be the host of the 2019 Asian Games. However, the country pulled out, citing a huge downturn in their economy as the main reason for this decision.
Initially, the OCA had decided to break the quadrennial structure of the tournament, to host it in 2019 in Vietnam. However, after Vietnam said they could not afford the tournament, Indonesia quickly jumped to the top of the OCA's list of candidates to host the tournament.
Indonesia said that they would be "proud" to take Vietnam's place, and host the Asiad. However, they did say that they would not be able to host it in 2019, a year before the 2020 Olympics, in Tokyo, Japan.
The main reason to prepone the Games to 2018, is that Indonesia will be holding their presidential elections in 2019, making it impossible for them to host the 18th Asian Games in that year.
The OCA provided no information on whether the 19th edition of the games would be held in 2023, as originally planned, or in 2022.
The Asian Games is the world's second largest multi-sport event, with the largest one, of course, being the Olympics. The South Korean edition of the Asian Games will feature around 13,000 participants (including athletes, coaches and officials) in 36 different disciplines from 45 different countries.