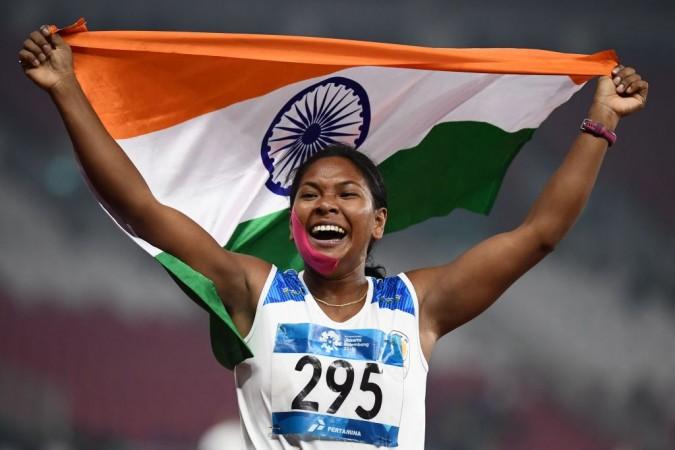 India continued its successful run in track and field on Day 11 of the ongoing Asian Games in Indonesia. Swapna Barman and Arpinder Singh won gold medals in heptathlon and triple jump, respectively, to help India's gold medal tally reach 11.
Barman won gold in one of the toughest competitions at the Games — heptathlon where athletes compete in seven events over the course of two days.
The 21-year-old, from Ghospara village in West Bengal, became the first Indian to win gold in the heptathlon discipline, going one better than Soma Biswas' silver at the 2002 Asian Games.
Barman finished the event 72 points over China's Wang Qingling to secure the top prize and did so with an "abnormal" physical condition.
The Indian has six toes on both her feet and wears shoes meant for those that have five toes.
She revealed later that she has to endure pain while training due to wearing inappropriate footwear and said that it would make life easier for her if she is provided with custom footwear.
"I have got this gold on the National Sports day, so it's really special. I use normal shoes worn by people who have normal five toes. It really pains during training. It's very uncomfortable, whether I wear spikes of normal shoes," Barman told the Press Trust of India.
The 21-year-old comes from a poor family in West Bengal where her father worked as a rickshaw-puller before a stroke made him bedridden, while her mother works as a domestic help and a tea picker.
During the heptathlon event, she was also battling a tooth infection and was on antibiotics, but put it all aside to bring gold for her and the country!