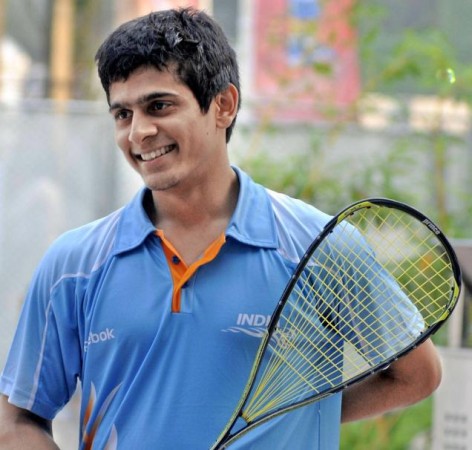 India's Saurav Ghosal has ensured at least a Silver medal for his country in the Men's Singles Squash category of the 17th Asian Games, winning his semi final match against Malaysian Ong Beng Hee in three straight games, in Incheon, South Korea, on Monday.
The 28-year-old squash player from Kolkata finished off his Malaysian counterpart in just around 45 minutes. Hee did not seem to pose much of a challenge to Ghosal during the match, except for the first game, which the latter struggled to win 11-9.
After that, the top seeded Indian swept aside his Malaysian opponent, notching up a final score of 11-9, 11-4, 11-5.
Ghosal is set to meet Almezayen Abdullah of Kuwait in the final, which takes place on Tuesday at 9.30 am (IST). Should he beat his Kuwaiti opponent on Tuesday's final, Ghosal would win at a multi-sport event of this stature for the first time ever.
Meanwhile, Indian women's squash player Deepika Pallikal lost to Nicol David in the Women's Singles Squash semi final, earlier on Monday. Pallikal lost her match in three straight games and had to be content with a Bronze medal in the event. Pallikal's challenge for reaching the final was extinguished in 25 minutes by David, who won the match 11-4, 11-4, 11-5.
Pallikal, who was pitted against fellow Indian Joshna Chinappa in the quarterfinals, had earlier criticized the draw. The two Indians playing each other meant that one medal was assured for their country. However, it also meant that the chance for both of them winning a medal was demolished. Pallikal had even considered withdrawing from the quarter final. She went through with it, however, to win a Bronze medal for India.
"A lot of people don't know, but there were a lot of things for me to deal in the fight here at Asian Games. In the last minute I wasn't sure if I was going to play," said Pallikal.