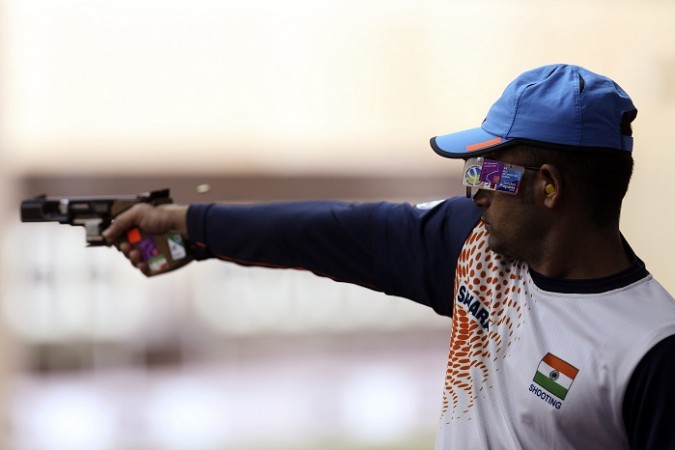 India are looking to shake off their penchant for the bronze medal on Friday, with the men's 25m centre fire pistol shooting team starting things off on a good note with a silver medal for the country in the 2014 Asian Games in Incheon.
The Indians have so far garnered plenty of bronze medals, but very little of the other two more coveted medals, and the trio of Pemba Tamang, Gurpreet Singh and Vijay Kumar got the ball rolling towards a better haul on Day 7 of the Asian Games with that place in the podium just below the winners.
The gold medal went to the country dominating the Asian Games – China – while South Korea, the hosts, settled for the bronze medal.
India have a few interesting battles ahead on Day 7, with Saina Nehwal facing a litmus test in the shape of China's Wang Yihan in the women's singles badminton event.
The Indians, though, are already assured of a couple more bronzes in the squash event, with the men's and women's team entering the semifinals on Thursday.