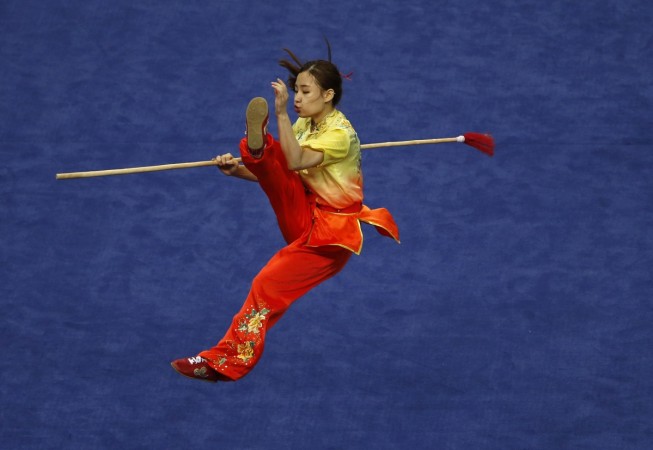 Indian Wushu players Yumnam Sanathoi Devi and Narender Grewal had to settle for a bronze each as they lost their respective semifinals at the Ganghwa Dolmens Gymnasium at the Asian Games on Tuesday.
In the women's Sanda 52kg category, Sanathoi Devi lost to Zhang Luan of China. She went down 0-2 'win by rounds' in the verdict. Sanathoi Devi did not mange to put up much of a fight against her Chinese opponent and lost in first two rounds itself.
Meanwhile, Grewal was defeated by Jean Claude Saclag of Philippines in the men's Sanda 60kg semifinal, on a 0-2 scoreline.
Grewal did put up a tough fight against Saclag. He threw his opponent thrice in two rounds. Grewal tried to pick up the momentum after losing the first round but his Filipino opponent was just too strong for him on the day, and the Indian had to settle for a bronze.
India had bagged a silver and bronze medal each in Wushu at the 2010 Asian Games. W Shandyarani Devi won silver in the women's Sanda 60kg category while M Bimoljit Singh bagged bronze in the men's Sanda 60kg category.