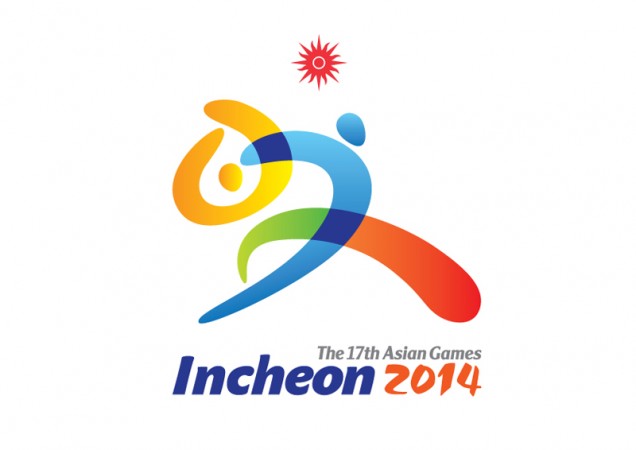 The second day of the 2014 Asian games started well for India as they clinced a bronze medal the men's 10 metre Air Pistol team event. Also, India did well in squash, with Saurav Ghosal and Dipika Pallikal both progressing to the semi-finals.
Here is how India fared on day two of the 2014 Asian Games:
Shooting
10m Air Pistol team (Men's)
The Indian men's team, comprising of Jitu Rai, Samresh Jung, and Prakash Nanjappa, clinched the bronze medal in the 10m Air Pistol, narrowly missing out on the silver medal after losing to the South Korean team, Kim Cheongyong , Jin Jongoh and Lee Daemyung , by one X (bullseye), after tying on a score of 1,743.
The Chinese team - Pang Wei , Pu Qifeng and Wang Zhiwei – claimed the gold with a total of 1,744 points .
10m Air Pistol (Men)
In the final round, Rai, who qualified after finishing fourth, came fifth with a score of 138.3. The gold medal went to South Korea's Kim Cheongyong (201.2), while the silver and bronze went to China's Pang Wei (199.3) and South Korea's Jin Jongoh (179.3).
Men's Trap
India Manavjit Singh Sandhu, Mansher Singh and Kynan Chenai were very poor in the Men's Trap Shooting as they were unable to qualify for the final round after finishing in the sixth position at the Gyeonggido Shooting Range.
While the experienced Mansher finishing 11th with a score of 117, former World Champion Manavjt ended in 14th position with a score of 116. Chenai's performance was the most disappointing as he finished in 36th place (out of 46 shoorters) with a score of 108.
Squash
Saurav Ghosal advances to the semi-finals after beating Pakistan's Iqbal Nasir 3-1 in the quarters. Dipika Pallikal also progressed to the semi-finals after beating India's Joshana Chinappa.
Tennis (Men's team)
India cruised to the quarter-finals of the Men's Tennis team competition following a comfortable 3-0 victory over Nepal. India's Yuki Bhambri registered a comprehensive 6-0, 6-0 win over Nepal's Jeetendra Pariyar, while Sanam Singh also thrashed Abhishek Bastola 6-0, 6-1.
Indian doubles pair Divij Sharan and Saketh Myneni crushed Nepal's Santosh Khatri and Sonam Dawa 6-0, 6-0.
Rowing
Men's Coxed Eight Heats
The Indian team comprising of Bajrang Lal Takhar, Robin Ulahannan, Ranjit Singh, Sawan Kumar, Mohammad Azad and Maninder Singh – qualified for the final round in the men's eight event after finishing in second place behind the Chinese team, who completed the 2,000m in 5:46.01s.
Men's Single Sculls Heats
Sawarn Singh finished in the second position with a time of 7:10.65, behind Mohsen Shadi, who won the Heat 1 with a time of 7:08.21 seconds.
Lightweight Men's Quadruple Sculls Heats
The Indian team comprising of Rakesh Raliya, Vikram Singh, Laxmi Narain Sonu, Shokendar Tomar came fourth ( last) in the heats with a time of 6:20.09. However, they will be able to again compete in the repêchage round.
Lightweight Women's Quadruple Sculls Heats
The women team also suffered a similar fate at the heats as they finished fifth (last) with a timing of 6:20.09. However, they too will be able to compete in the repêchage round.
Lightweight Men's Doubles Sculls Heats
The Indian team comprising of Om Prakash and Baban Bhokanal Dattu also did not do well in the Men's Doubles Sculls Heat 1 as they finished third with a time of 6:41.67. Thee too will compete in the repêchage round.
Cycling Track - Women's Keirin Finals
Indian track cyclists Deborah and Mahitha Mohan were very dissapointing in the women's keirin finals as they finshed in 9th and 11th (last) place respectively.
Handball (Men)
It was not a good day for the handball team as they suffered a 39-19 defeat against South Korea
Basketball (Men)
India could not continue their fine form against Saudi Arabia as they were beaten 73-67 by the Middle-Eastern nation.
Football (Women)
The Indian women were even poorer in football as they suffered a crushing 10-0 defeat at the hands of Thiland.
Hockey (Men)
The Indian men's hockey team did well against Sri Lanka as they registeresd a comprehensive 8-0 win over the minnows.
Handball (Women)
India drew against Thailand 26-26 in a very hard fought game.
Swimming
India did not fare so well in swimming as Saurabh Sangvekar (men's 200m freestyle), Madhu Nair (men's 100m backstroke) and Agnel Dsouza (men's 200m butterfly) all failed to qualify from the heats.
Badminton:
India's PV Sindhu was defeated by South Korea's Yeonju Bae 14-21, 21-18, 21-13 in the second match of the Women's Team semi-finals.
Equestrian:
India's Shruti Vora and Nadia Haridass have qualified for the final round of the equestrian dressage individual following a good show in the first round.