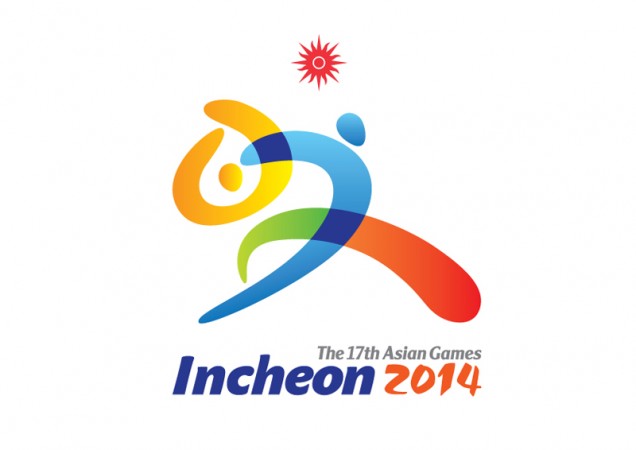 MC Mary Kom became the first Indian woman boxer to win a gold medal at the Asian Games on Day 12 in Incheon, while Tintu Lukka won silver in the women's 800m. There were two more bronze medals on the day but India slipped to 11th position in the table. Let's take a look at the highlights of Wednesday's action.
Boxing
Mary Kom beat Zhaina Shekerbekova of Kazakhstan in the flyweight (48-51 kg), to win a historic gold for the country. The Olympic bronze medallist won 2-1 to become the first Indian woman pugilist to win gold at the Asiad.
Meanwhile, Sarita Devi, who was robbed by the judges on Day 11, faces disciplinary action for refusing to accept her bronze medal on Wednesday. AIBA could fine the Indian or suspend her from upcoming competitions.
Athletics
Lukka won silver in the 800m, with a personal best time of 1:59.19. Lukka was leading the race from the start but lost out in the last 50 metres to defending champion Margarita Mukasheva of Kazakhstan, who won with an Asian Games record time of 1:59.02. Sushma Devi finished fourth.
Annu Rani won bronze in the women's javelin throw, with a distance of 59.53m in her first attempt. Chinese duo Li Zhang (65.47m) and Lingwei Li (61.43m) won gold and silver respectively.
Ashwini Akkunji finished fourth in the women's 400m hurdles, with a time of 57.52 seconds. Meanwhile, Sajeesh Joseph was elevated to fourth in the men's 800m, after the top three finishers were disqualified. Sandeep Kumar finished fourth and Bahadur Rana fifth in the 50km race walk.
Hockey
India beat Japan 2-1 in women's hockey to win bronze. Jaspreet Kaur and Vandana Kayaria scored the goals.
Wrestling
Manoj Kumar lost 4-0 in his Greco Roman 85kg quarterfinal to China's Peng Fei, while Gurpreet Singh also lost 7-2 to Iran's Payam Payani in the Greco Roman 75kg quarters.
Meanwhile, Dharmender Dalal was defeated by Bashir Darzi of Iran in the Greco Roman 130kg quarterfinal, and Tulsi Yadav lost to Khusrav Obloberdiev of Tajikistan in the Greco Roman 66kg quarters.
Volleyball
Indian men lost the volleyball quarterfinal to Japan 3-2.
Table Tennis
Not a great day for the country's table tennis squad as the two men's teams and the two women's teams lost their doubles 1/16 elimination match. However, Soumyajit Ghosh and Achanta Sharath Kamal won their individual in 1/32 elimination matches.
Taekwondo
Nakul Malhotra lost 2-1 to Elias Hedari of Lebanon in the 87kg quarterfinal. Anand Pandiarajan was defeated by Korea's Yonghyun Park in the 80kg Round of 16.
Sepaktakraw
Indian women lost 2-0 to China in the regu preliminary Group A.