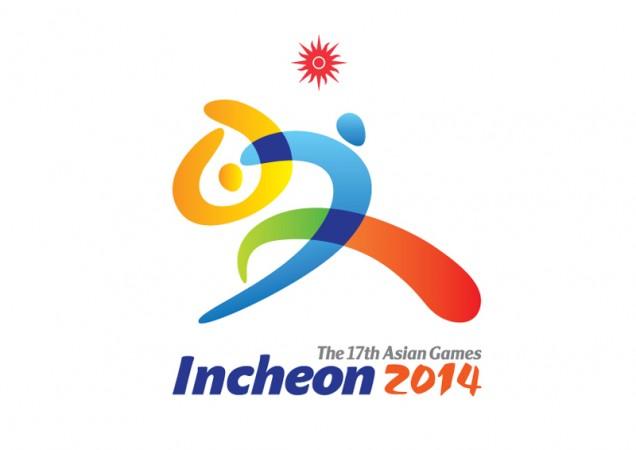 India won four medals on a controversy-hit Day 11 of the 2014 Asian Games in Incheon to drop down to 10th spot in the table. Vikas Gowda won a silver in discus throw, while boxing and sailing saw three bronze medals.
India are now 10th with six golds, eight silvers and 32 bronzes. Here are India's highlights from Day 11.
Athletics
Gowda, gold medalist at Glasgow, won silver in the men's discus, after throwing the disc to 62.58 metres in his second attempt. Iran's Ehsan Hadadi won gold with 65.11m.
Meanhwile, Tintu Luka and Sushma Devi qualified for the women's 800m final.
Boxing
Controversial decisions in favour the hosts' boxers saw L Sarita Devi and Devendro Singh Laishram being robbed of wins. Sarita lost her light (57-60kg) semifinal against Jina Park, in an absolutely shocking decision from the judges, while her cousin Devendro lost his quarterfinal bout against Jonghun Shin in a similar way.
The only good news is MC Mary Kom will fight for gold after hammering Vietnam's Le Thi Bang in the women's fly (51kg) semifinal.
Meanwhile, Vikas Krishan advanced to the men's middle (75kg) semifinals after beating Hurshidbek Normatov of Uzbekistan 3-0. Satish Kumar also moved to the semis after defeating Eishaish Hussein of Jordan 2-1 in super heavyweight (+91kg).
Shiva Thapa lost to Mario Fernandez of Philippines in Bantamweight (56kg) quarterfinal, while Pooja Rani walked out for her Middle (69-75kg) semifinal against China's Qian Li.
Hockey
Indian men somewhat avenged the country's boxers by defeating the hosts 1-0 in the hockey semifinal to enter the decider after 12 years. India will take on archrivals Pakistan, who beat Malaysia 6-5 on penalties, in the final.
Sailing
Varsha and Aishwarya won bronze in 29er women's two person dinghy event.
Kabaddi
India beat Pakistan 23-11 in men's team preliminary Group A match.
Wrestling
Krishankant Yadav lost to Saed Abdvali of Iran in the 71kg greco roman bronze medal match. Ravinder Singh also lost to Kazakhstan's Almat Kebispayev in the 59kg greco roman quarterfinal final, while Harpreet Singh lost to Ukbekistan's Besiki Saldadze in the 80kg greco roman quarterfinal.
Table Tennis
Harmeet Desai and Soumyajit Ghosh beat Yemen's Omar Ahmed Ahmed and Mohammed Abdulhakim Fahd 3-0 in the doubles 1/32 elimination match. Meanwhile, Sharath Kamal and Arputharaj Amalraj beat Nepal's Purshottam Bajracharya & Amar Lal Malla 3-1 in the same round.
However, Anthony Amalraj and Mudhurika Patkar lost their mixed doubles 1/16 elimination match to Japan.
Volleyball
Indian women lost 3-0 to Kazakhstan in the semifinal.
Sepaktakraw (kick volleyball)
South Korea defeated Indian men 21-13, 21-6 in the regu preliminary match.
Wushu
Tai Cheau Xuen of Malaysia, who won gold, has been expelled as she was found to have taken the stimulant sibutramine.