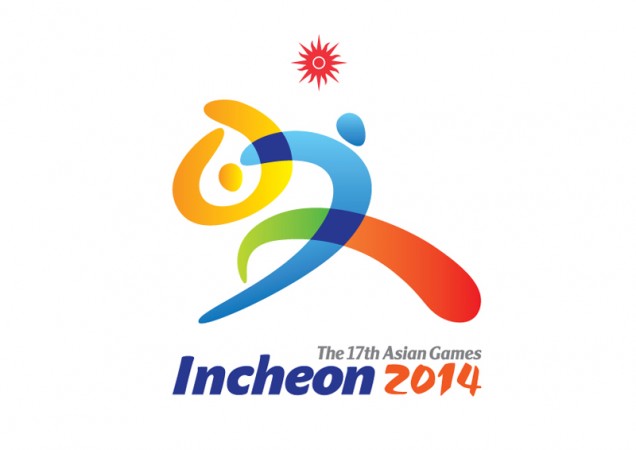 India maintained its top 10 position in the medal tally on Day 10 of the 2014 Asian Games in Incheon, thanks to the two golds won on Monday.
Sania Mirza and Saketh Myneni bagged gold in the tennis mixed doubles, while Seema Punia clinched India's first gold from athletics. India are currently ninth in the table with six golds, seven silvers and 29 bronzes. Here are India's highlights from Day 10.
Athletics
Punia won gold in the women's discus throw to give India its 5th gold in Incheon. Punia, who had won silver at the 2014 Commonwealth Games, threw the disc 61.03 metres in her fourth attempt to better her Chinese rivals. Meanwhile, Krishna Poonia finished fourth.
Meanwhile, Naveen Kumar won bronze in the men's 3000m steeplechase, while Jaisha Orchatteri Puthiya Veetil also finished with bronze in the women's 1500m.
Tennis
Mirza-Myneni beat top seeds Hsien Yin Peng-Hao Ching Chan of Chinese Taipei 6-4, 6-3 to win the mixed doubles gold, taking India's gold medal tally at the 2014 Asiad to six.
Meanwhile, the Myneni-Sanam Singh team had to settle for silver in the men's doubles, after losing to Korea's Hyeon Chung-Yong-Kyu Lim 7-5, 7-6 (2).
Wrestling
After Yogeshwar Dutt's gold on Sunday, Indian wrestlers continue to do well at the 2014 Asian Games. Narsingh Yadav got bronze while Bajrang Kumar won silver on Monday.
Kumar lost to Iran's Esmaeilpoorjouybari Masoud 6-4 in the men's freetstyle 61kg gold bout, while Yadav beat Japan's Shimada Daisuke 10-7 in the men's freetstyle 74kg bronze bout to win bronze.
Hockey
India women lost to South Korea 2-1 in the women's hockey semifinal but stay in medal contention as they will now face Japan for bronze. Korea and China will fight it out for gold.
Boxing
Kuldeep Singh lost 3-0 to Iran's Ehsan Rouzbahani in the men's light heavy (81kg) quarterfinal, while Mandeep Jangra went down 3-0 to Thailand's Apichet Saensit in the men's welter (69kg) quarterfinal. Gaurav Bidhuri also lost the men's fly (52kg) quarterfinal match to Shakhobiddin Zoirov of Uzbekistan.
Meanwhile,Vikas Krishan defeated Kyrgyzstan's Azamat Kanybek to enter the middleweight quarterfinals.
Shooting
Mairaj Ahmed Khan finished fifth in the men's skeet qualification, while Parampal Singh Guron finished 24th and Arozepal Sandhu was 29th.
Basketball
Indian women beat Mongolia to set up a fifth place play-off against Kazakhstan.
Canoeing
Ajit Sha and Raju Rawat finished fifth in the men's C2 1000m, Gaurav Tomar finished seventh in the men's C1 1000m final, while Albert Raj Selvaraj finished 8th in the K1 1000m sprint. Also, Biju Anusha, Ragina Kiro, Soniya Devi and Nanao Devi finished last in the women's 500m category.
India broke into the top-10 in the medal tally on Day 9 of the 2014 Asian Games in Incheon, thanks to Yogeshwar Dutt's gold in wrestling.