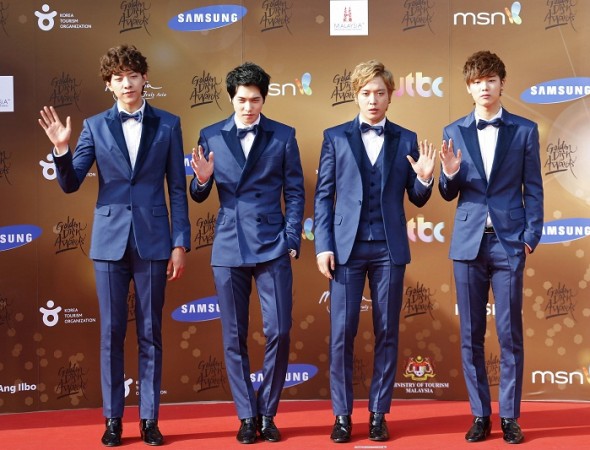 The Opening Ceremony was a bit of a damp squib, but spectators and organisers alike will hope the Asian Games 2014 Closing Ceremony provides as much fireworks and excitement as the last two weeks of sporting action in Incheon.
The Closing Ceremony is again expected to provide plenty of the K-Pop experience that was so on show at the Opening Ceremony as well, with the event which will bring the curtain down on a successful 17th Asian Games also expected to encapsulate all the exciting action on the field.
Jang Jin and Im Kwon Taek, the director's of the two ceremonies, took a lot of flak for the rather underwhelming Opening Ceremony which kicked off proceedings in Incheon, and while admitting regret at the show not going as well as hoped, the duo promised a much more enthralling show for the Closing Ceremony.
"We are also regretful about the opening ceremony," admitted Taek. "We should have had more talks with the broadcasters.
"We have a lot of regrets, too. I feel responsible for the shortcomings [of the Opening Ceremony], and offer my sincere apologies.
"The Asian Games is a mega sports event, and we have learnt that there needs to be more talk, consultation between organisations, the directors (of the ceremonies) and those who portray it to the public."
The duo, though, insisted some of the planning was out of their hands when it came to such a big event.
"The cast is not entirely decided by us," added Jin. "The opening is a big event, and the decision is made by organisation. The preparation process was really difficult for all of us."
The Closing Ceremony is also expected to be a little low key, but, having heeded the warning and criticism of the public and media, it is expected to be a little more spectator friendly.
There will be plenty of K-Pop performances, yet again, with boy band Big Bang, Sistar and CN Blue set to take centre-stage after Psy of "Gangnam Style" fame stole the show at the Opening Ceremony.
From India's perspective, there will be no action on the field from the athletes on the final day on Saturday. India provided a satisfactory, if not the greatest, performance at the Asian Games courtesy 11 gold, 10 silver and 36 bronze medals, and the athletes will walk out with their heads held high come Closing Ceremony day on Saturday.
Where to Watch Live
Get the Closing Ceremony Report HERE
The Asian Games 2014 Closing Ceremony is set to begin at around 7 pm local time (3.30 pm IST) with live coverage in India on Ten Sports. Viewers can also watch the Closing Ceremony via free live streaming online on Ten Sports Live.