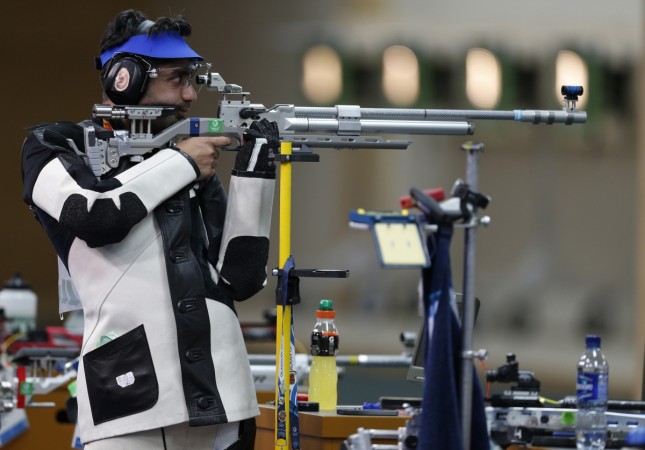 India's only individual Olympics gold medalist Abhinav Bindra has expressed his frustration with India's sports administration as he was not able to get past the red tape to fly early to Incheon in order to prepare for the Asian Games. He said that he has "got used" to it now and nothing surprises him anymore.
"It would have been nice to come in early but what can I do?," Bindra, 31, told AFP.
Bindra wanted to be at the Asian Games venue two days early for practice but since the Indian Federation had not send their entries on time, the organisers could not send accreditation cards to the shooting squad.
Initially, he had planned to fly to Incheon directly from Spain, where he was competing in the world championship. Instead, he was forced to come to India to get visa for the Korea visit.
"But you know what, I have got used to these things. Nothing surprises me anymore. The best I can do is concentrate on my event and give my best," Bindra added.
To add to his disappointment, there was no Indian official to receive Bindra at the airport to give his accreditation card. It reportedly took four hours for Bindra to complete customs formalities to clear his equipments and reach the village.
Bindra became a national icon after he won the gold medal in the 10m Air Rifle at the 2008 Beijing Olympics.
India bagged 65 medals, including 14 golds at the 2010 Asian Games in Guangzhou, China. However, India got just one shooting medal coming from double-trap marksman Ronjan Sodhi, four years ago.
Recently, the Indian shooting squad won 17 medals, including four golds, at the Glasgow Commonwealth Games. Athletes are looking for more success by bagging more medals for the country at the Incheon Asian Games.
Bindra can be seen in action at the Ongnyeon International Range on Monday.
Meanwhile, Indian boxers also missed their training session scheduled on Wednesday due to their late arrival.
"At least eight to 10 disciplines have suffered due to the new government order," Bhupinder Singh Bajwa, the contingent's chef-de-mission, was quoted in the Hindustan Times.