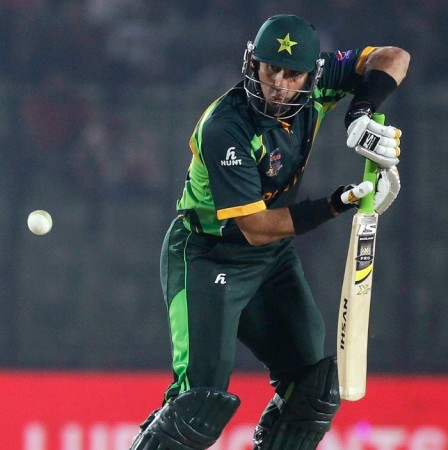 Pakistan might have thought they had the game when skipper Misbah-Ul-Haq and Umar Akmal were standing strong at the crease with 242 runs and four wickets down in the 43rd over. Well, that's when Lasith Malinga stepped in to rewrite the script for the day with a five-wicket haul. Pakistan were all out in the 49th over trying to chase down a not-so-difficult target of 297.
Understandably, Misbah was disappointed with the result but not so much with his team's effort.
"I think Umar batted really well, that was a crucial partnership. At that time we had six wickets in hand and we should have won this game," Misbah said. "The way Umar and I had a partnership going, if we had just played out the overs the match was easy. Only a wicket could get them back in the game, and that is the mistake we made."
Misbah said his team is used to chasing down targets and have no problems coping with pressure situations. In January recently, Pakistan had chased a daunting 307 in only 57 overs in the fourth innings of the Test match in Sharjah against the same opponents.
"I think there is no problem," he said. "We just chased in the Test match, and the effort even today was good. We should have batted the same way, batsmen should have taken a little bit more responsibility and finished the game."
Pakistan's bowlers had done their job well enough earlier in the day by restricting the Sri Lankans to 296 and going through the middle order with ease even after Kumar Sangakkara and Lahiru Thirimanne caused them early trouble.
"In the last 10 overs, if you see, whichever bowlers we used, they gave away 64 runs," Misbah said. "This was the reason we held them back. Saeed Ajmal and Junaid Khan have been bowling the last few overs for some time now, and they did the same thing today. I think at the start we bowled too many bad balls, or boundary balls. If we had bowled a little better then, the 10-15 run margin that decided the game, I think we could have done better."