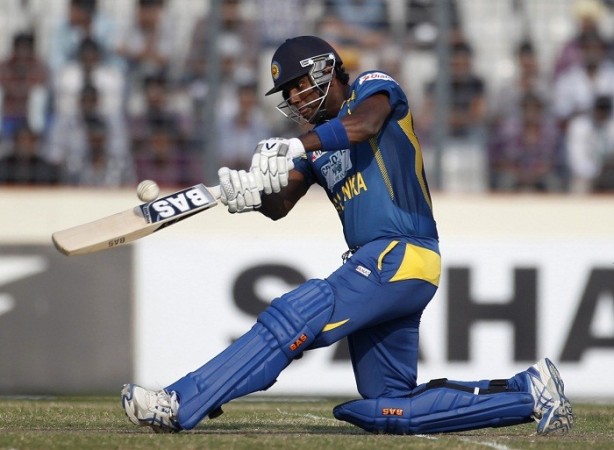 The Asia Cup ends with a Sri Lanka-Pakistan face-off after the islanders beat Bangladesh by three wickets on Thursday. Will the results of the final differ from the first match of the Asia Cup series? There are no favourites as of now, but Sri Lanka sure has an advantage, having stayed unbeaten in the series so far and having an in-form Lasith Malinga on their side.
"It is a good problem for us," Sri Lanka skipper Angelo Mathews said, when asked about Malinga's come back and his bowlers' performance without the pacer in the win against Bangladesh. "All the bowlers did well. We wanted to try out a few things today. We also wanted to chase and see how we go about it."
The Sri Lanka bowlers, despite Malinga's absence on experimental basis, did well enough to restrict Bangladesh to a modest total of 204. The batsmen, however, fumbled to get to the target. When Mathews walked in to the crease, his team was on 47 for 4 - after having been on 8 for 3 a while ago - asking for too much from the captain, which he eventually delivered adding 74 runs to the victory, batting alongside Chaturanga de Silva.
"I was under a little bit of pressure to be honest," Mathews said. "We were losing wickets and had to consolidate. Chaturanga batted beautifully.
"It was not easy once we lost a few wickets. Mahela Jayawardene is a big match player and I am sure he will come good for us."
If Sri Lanka has remained unbeaten so far in this Asia Cup, Bangladesh has signed off win-less. Skipper Mushfiqur Rahim was looking to take the positives out of the tournament and lauded his team for the effort. But, his only disappointment was losing against the Associate member Afghanistan.
"As per the results, we are not doing well and not playing up to our strength," Mushfiqur said. "We have played well in the two matches [against Pakistan on Tuesday and Sri Lanka on Thursday]. Hats off to boys for the way we have come back after the debacle against Afghanistan. There were ifs and buts. It is not an excuse but we have put on an improved show. As a team we have more capability. In the series against Sri Lanka, we could have won the first match. We have been unlucky in some aspects."
(Edited by Vanilla Sharma)