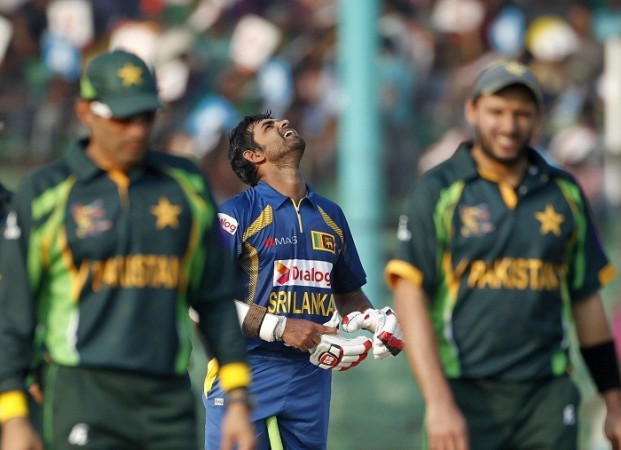 Sri Lanka remains unbeaten in the Asia Cup 2014, as they had wished for. Lahiru Thirimanne and Lasith Malinga took Sri Lanka to the final victory against Pakistan on Saturday.
Skipper Angelo Mathews was all praises for the left-hander who opened the innings in Tilakaratne Dilshan's absence and helped Sri Lanka get to 261 with 22 balls remaining.
"I am very happy, because you push him up the order, you push him down the order, he's one of those players who never get a chance at one spot," Mathews said about Thirimanne. "And wherever he gets the opportunity he scores runs for us. And that's a team player for me, and he did amazing for us, and he's a great find for us."
Thirimanne had earlier missed most part of the Bangladesh series due to an ankle injury. Mathews said Thirimanne had batted with some discomfort in their last two games.
"He [Thirimanne] has been amazing for us," Mathews said. "He got injured, unfortunately, in the last series but he came back for us. He had a little bit of a niggle still, while he was batting, in the last two games, and he was very courageous to come out and play, the way he did."
Mathews agreed that Thirimanne will take over the reins of Sangakkara after his retirement. "Yeah, after Sangakkara, Mahela [Jayawardene] retire, Thirimanne, Chandimal are the ones who are going to take their reins. It is not easy to fill their shoes, but the way they are performing right now, I'm pretty sure they'll take responsibility in the future."
The other match-winner for Sri Lanka on Saturday was Malinga, who is a captain's delight. After picking up his five-wicket-haul in the first match of the series, he did it again in the final match against the same opponents. Malinga was rested for the previous match against Bangladesh which worked for his team's benefit.
"Really happy that he rested against Bangladesh," Mathews said. "It's not easy to play consistently, especially for the fast bowlers who tire out so much. We don't have a lot of time in between matches so it's always useful to manage the fast bowlers, especially their workloads, and we saved him for the final. He got a five-for in the first game against Pakistan, and also another five-for today, so he's been performing tremendously for us and he's been our premier bowler for so many years."