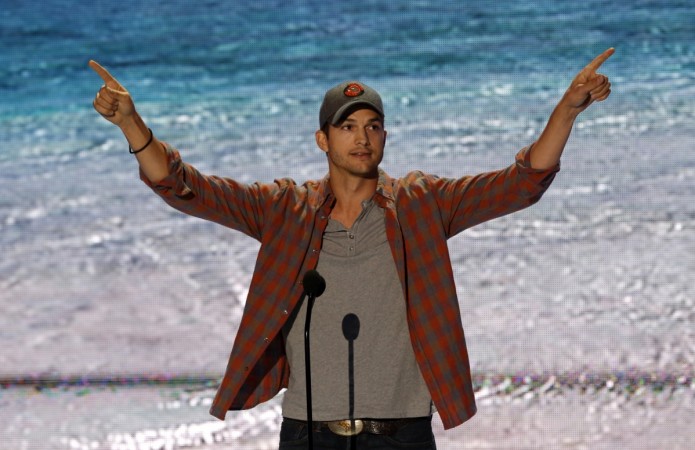 Ashton Kutcher and Mila Kunis continue to get plagued with divorce rumours. According to the new reports, "That '70s Show" actors' marriage is going through a rough phase because of the actress' ex-boyfriend Macaulay Culkin.
As you may already know, that the "Bad Moms" star used to be dating the "Home Alone" actor, before she got married to Kutcher. Now, apparently the actress is rumoured to have rekindled her friendship with her ex-boyfriend, whom she dated for almost eight years. And this left the "Jobs" actor feeling jealous.
According to Gossip Cop, National Enquirer had reported that Kunis was on a mission to help her troubled ex-boyfriend, who is battling various personal issues and drug and mental health problems. And as she is concerned about Culkin, she spends a lot of time with him, which Kutcher is reportedly not happy about.
"Mila swears she's devoted to Ashton and their daughter, but also wants to see Mac thriving. She told Ashton to get over himself," Enquirer reportedly quoted the source as saying.
A source close to Kunis has apparently exclusively confirmed to Gossip Cop that this is a mere rumour and is "not true." The website has debunked the above report by claiming that Kutcher is "not stewing over Kunis' relationship with Culkin."
Meanwhile, after the major massage parlour rumour involving Kutcher went viral, even a report in Hollywood Life had said that the couple has arguments and disagreements, but it definitely isn't leading to any divorce. "You got to remember that they have known each other forever, there is a lot of love and a lot of respect that they have for each other Do they have arguments and stress with the kid? Of course, but it is not leading to anything divorce related. They are good," a source said.
It looks like Ashton Kutcher and Mila Kunis fans can pass this one off as just another divorce rumour.