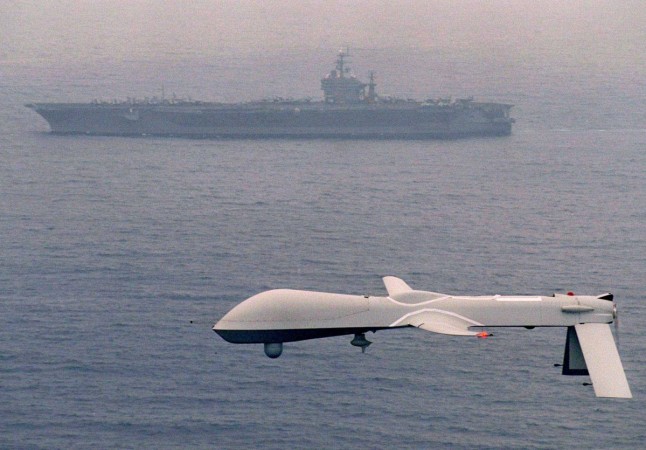 Donald Trump's win in the US presidential elections and his perceived closeness to Indian community will not affect the ongoing talks over the possible sale of 22 Predator B Guardian drones for Indian Navy.
The drones in question are unarmed variants and are used by US Customs and Border Protection for maritime surveillance.
US Secretary of Defence Ashton Carter will nevertheless go ahead with his scheduled meeting with Defence Minister Manohar Parrikar during his India visit in December, NDTV reported.
India is looking forward for the sale of 22 Predator B Guardian drones for Navy and talks on this are expected between the two.
Though the date of Carter's arrival is yet to be finalised, it is expected to in the next few days. There was reportedly some progress made during their last meet in August.
India is also seeking armed Predator C Avenger drones, which could be a possibility given India's entry into the elite Missile Technology Control Regime (MTCR) in June and being termed as a "major defence partner" of the US.
The report notes that such a visit by Carter to India is unprecedented and goes on to show the Obama administration's strong support. Moreover the report noted US Congress' bipartisan support for the sale of Predator drones to India.
Previously, the Modi government had cleared 10 Heron TPs from Israel for Rs 2,620 crore, which are armed variants.
India needs armed drones to take on terror camps operating across the Line of Control (LoC). Following the Uri attack, Indian Army had also launched cross-border raids that destroyed several terror camps. But Pakistani Army denied it.