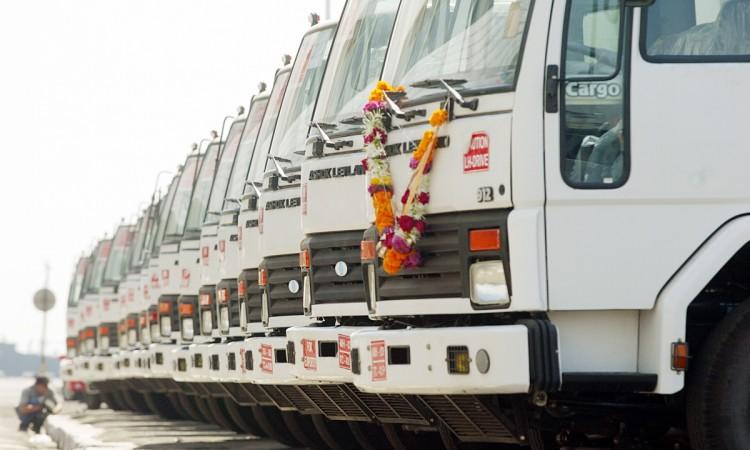 Ashok Leyland, India's second largest commercial vehicle manufacturer, has bagged orders for 4,000 buses worth Rs.1,500 crore from State Transport Undertaking (STU) under Jawaharlal Nehru National Urban Renewal Mission-II (JnNURM).
During trading hours on Tuesday, Ashok Leyland informed BSE about the deal, following which, stock price of each of its shares surged around 5.57% at Rs.40.75 at 1 pm on Tuesday. The stock hit an intraday high and intraday low at Rs.41.35 and Rs.38.25 per share, respectively. Technical stock analyst Prakash Gaba in an interview with ET Now suggested investors to buy Ashok Leyland shares with a target of Rs.43 and a stop loss of Rs.39.
Ashok Leyland stocks and scrips have done well in the market recently. The company has a market cap of 284.5 crore rupees and 1.55% yield.
The company said in a press release that, a total of 22 STU across the country, including Calcutta State Transport Corporation (CSTC), Bangalore Metropolitan Transport Corporation (BMTC), Andhra Pradesh State Road Transport Corporation (APSRTC), Jaipur City Transport Services (JCTSL), and Pune Mahanagar Parivahan Mahamandal (PMPML) have placed large orders with the company.
The company announced to offer mix of JanBus, midi and Ultra Low Entry buses as the part of the project.
"JanBus is the world's first front-engine, single-step entry, and full-flat floor bus. It will contribute over 2,000 buses to JnNURM-II," Vinod K. Dasari, managing director, Ashok Leyland, said in a press statement.
The company added that it has also received orders from the international market for the bus and would soon start running in many countries.
In August, the company recorded a 17% sales growth year-on-year as it sold 8,331 units versus 7,139 units a year ago.
Sales of light commercial vehicles surged 14% to 2,501 units from 2,111 units a year ago. While the sales of medium and heavy commercial vehicles increased 18% to 5,830 units in August, according to moneycontrol.
Chennai-based Indian automobile company is a flagship of Hinduja Group. The company is the second largest manufacturer of commercial vehicles in India after Tata Motors.