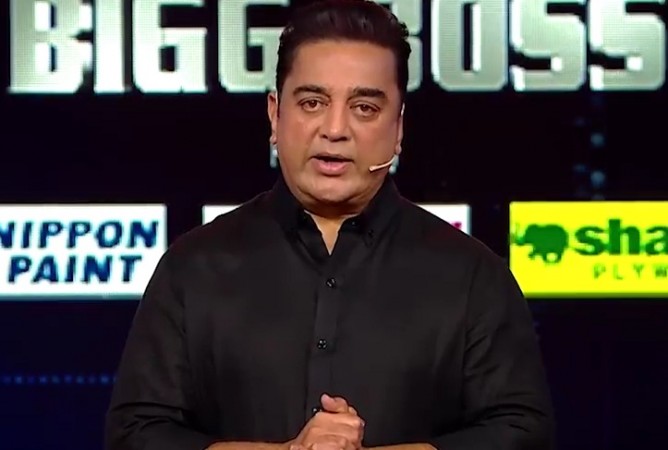 Kamal Haasan has broken his silence over the suicide of producer Ashok Kumar, who resorted to the extreme step over alleged harassment by financier Anbu Chezhiyan after taking a loan from him.
The Ulaganayagan took to Twitter to offer his condolences and called for an end to the practise of getting loans at an exorbitant interest from financiers.
"Law and film industry should stop the 'Kanthu Vatti' woes experienced by poor farmers and believable rich film producers. We can't afford another loss like Mr. Ashok Kumar, my deepest condolences to his family on behalf of the film industry (translated from Tamil)," Sify website quoteed Kamal Haasan as saying. The actor tweeted in Tamil.
Ashok Kumar, who was also a relative of filmmaker-actor Sasikumar, committed suicide on Tuesday, November 21. In his suicide note, he mentioned about the threats and pressure he had been facing after borrowing money from a Madurai-based financier called Anbu Chezhiyan, who is believed to have close links with politicians and bureaucrats.
The note also revealed that Chezhiyan threatened to kidnap his family members since he failed to payback the loans.
Vishal and a few others from the industry have offered condolences and condemned the loan sharks. However, big stars like Rajinikanth, Vijay, Ajith, Suriya and Vikram maintained a stoic silence over the incident.
Interestingly, Ajith was allegedly harassed by Anbu Chezhiyan in the past.
Anbu Chezhiyan lends money to the films of A-list stars as well many mid-range and upcoming actors' films. As per reports, he is involved in 40-50 percent of the movies made in Kollywood in a financial year.
He is said to be well connected to top politicians which is believed to be the reason why many are not coming out against him openly and condemning the harassment threats.