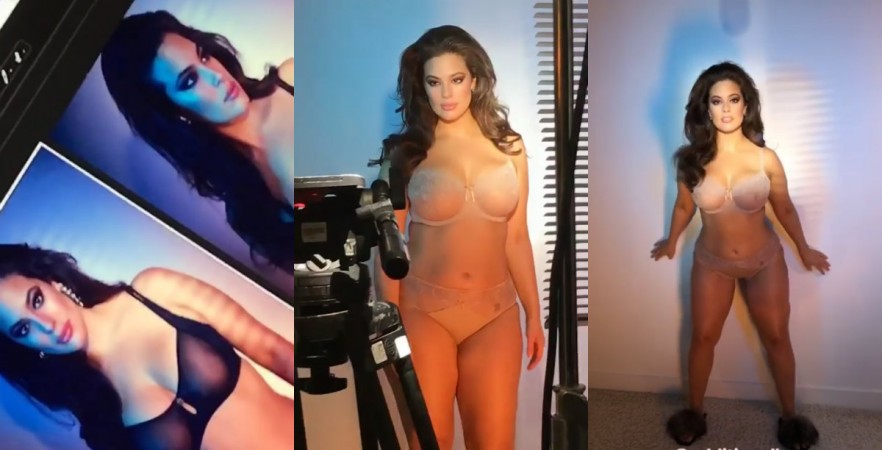 Where in the world is Ashley Graham now? Well, the diva informed her Instagram followers that she is currently on Canadian land for a shoot.
Ashley is one of the most active models on Instagram. The 30-year-old keeps her followers updated about her whereabouts and a few hours ago, she shared with her fans that she was in Montreal shooting for a racy lingerie promotion.
Also read: Topless Ashley Graham, Heidi Klum to nude Kim Kardashian: Instagram was hot as hell this week [Photo]
Flaunting her size 16 curvy body for the camera, the plus-size model donned several lacy inner wears and posed for the camera.
Oozing confidence and sensuality, Ashley shared a couple of raunchy behind-the-scene pictures. She began her Instagram story from the moment she woke up until the end of the shoot.
In the first few videos she shared, Ashley is seen getting ready for the shoot. She captured short clips with her hairdresser and makeup artists. Ashley sported a 1960's inspired bouffant with heavy makeup for the shoot.
"We are going very natural look today, we thought easy hair, easy make-up, you know just natural, beautiful," she jokes.
There were other clips from the dressing room wherein Ashley flaunts her bosoms, to set pulses racing. In another shot, Ashley is seen posing near a door donning a Dior dressing gown. She captioned the picture: "Dior, baby."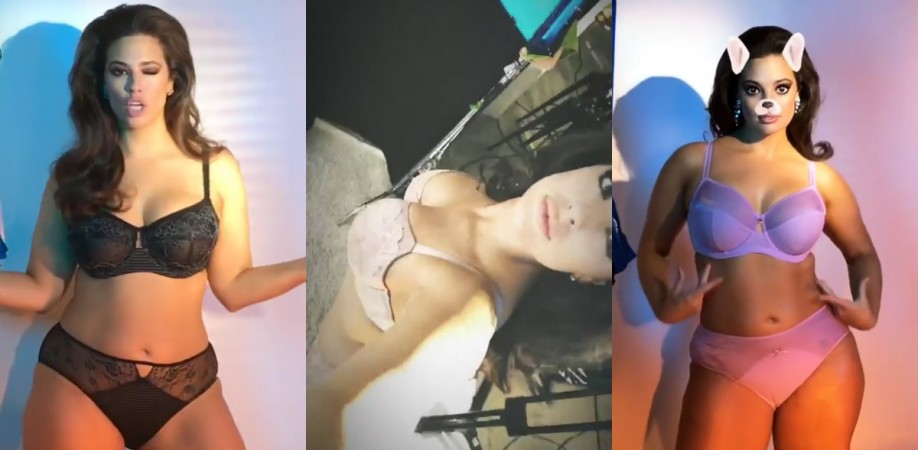 As soon as she hit the shoot floor, Ashley was seen sporting a pair of Additionelle lingerie. She was seen in shades of taupe, lilac and black. In a shot, she was also seen slipping into a pair of brown furry slippers, likely to keep her warm from the Canada winters.
It is no secret that Ashley finds different ways to make her photo shoots fun. For those of you who don't remember, when she visited Morocco last December for a bikini shoot, Ashley shared several photos from behind-the-scenes which made headlines.
Posing on the sandy land with camels, Ashley's enthusiasm spread among those watching as well.