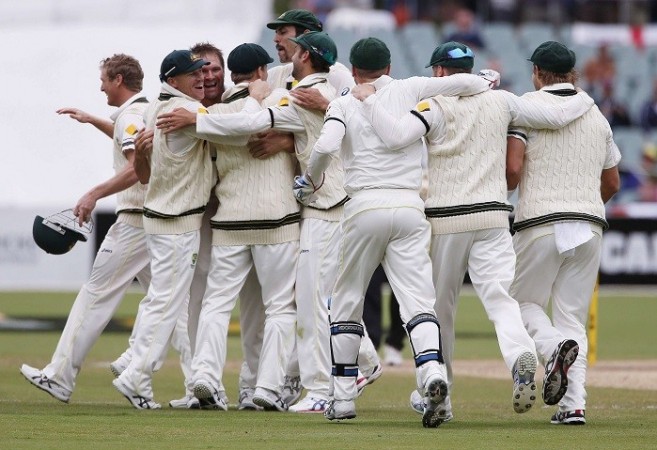 The first two rounds of a five-round heavyweight battle have gone the way of Australia, emphatically at that. Starting Friday, England, battered and bruised, will aim to find a way back from the seemingly endless depths of a hole they have dug for themselves when the third Test of a gripping Ashes series down under begins.
Australia thumped England for the second straight Test in Adelaide to take a daunting 2-0 lead in the Ashes series, and the home side will be licking their lips at the prospect of having a go at brittle-looking England batsmen on the fast and bouncy pitch at WACA, Perth.
"We haven't played very well and that hurts like hell," England skipper Alastair Cook said. "It has been a challenging few weeks and it's kind of do or die in this series.
"As people know, when things don't go well as a captain, it's a tough, tough place to be but I am still looking forward to the fight and still wanting to get out there -- which is a good sign -- and desperate to try to use all my experience and knowledge as a young leader to try to turn this around."
The WACA match will be special for both captains -- Cook and Michael Clarke - who will play in their landmark 100th Tests, and neither will want to make the game a forgettable one.
"It's a huge honour for me to be joining the 100 club. It is a special day. And it will make it a special week if we can produce a performance we know we're capable of."
There is little doubt that Mitchell Johnson, the fast bowler who has instilled fear in the England batsmen in the first two Tests, will be even more dangerous in Perth, and England wicketkeeper/batsman Matt Prior believes it is time to walk the walk rather than talk the talk.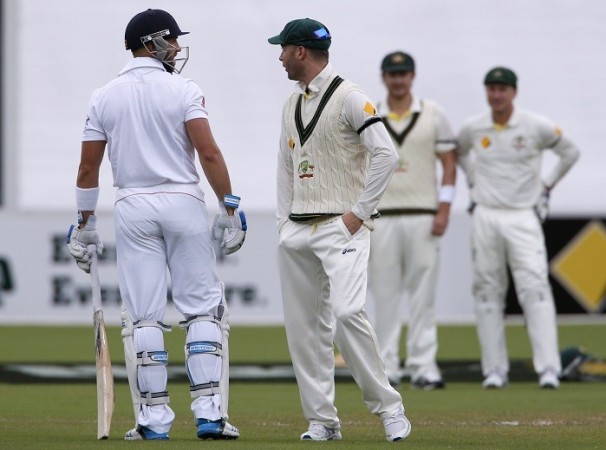 "This isn't the time for mincing words," Prior said. "It's not the time for 'positive this' and 'positive that.' Sometimes you have to look at yourself straight in the mirror and know where you're at as an individual and from a team point of view.
"It's all well and good me sitting here talking and going on about fight and hunger and everything. But the only way we're going to show fight and hunger is out on that cricket pitch. With batsmen getting big hundreds, bowlers taking wickets and fielders diving on every ball. It doesn't matter what other people want to see. That's what we want to see in the dressing room. And that's what we expect. We've got to go and do it."
Team news: Australia: Fast bowler Ryan Harris missed the last practice session due to a knee problem. Cricket Australia, however, quickly put out a statement dousing the injury-concern fire. "Ryan Harris has had an ongoing knee issue throughout his career which we manage after each Test he plays," CA said in a statement.
Clarke and the selectors, however, do have a decision to make on whether to play with spinner Nathan Lyon or go with an extra quick option courtesy all-rounder James Faulkner. "I don't have a team at this stage," Clarke said after training on Thursday. "We're going to wait until the toss, see how everybody pulls up after training yesterday and today, and it gives us another opportunity to have a look at the wicket as well.
"I'm hopeful that everybody will come up. There's the obvious one in Rhino [Harris], he bowled today, so we're going to wait and see how he pulls up, but I'm confident he'll be fine. It gives the selectors another chance to see if the wicket changes at all come tomorrow morning. But it looks like a pretty good wicket to me."
England: Cook and Andy Flower have a decision to make in the bowling department, with one of Monty Panesar or Graeme Swann definitely set to miss out, with both sitting out also a possibility as England look at the option of playing with four fast bowlers.
"It's a tough selection, especially after what has happened," Cook said. "It is always the way as a side. When things are going well, selection is easier because the guys are performing."
Where to Watch Live
The 3rd Ashes Test is set for an 8 am IST start with live coverage on Star Sports 1 and Star Sports HD1 in India. Viewers in India can also catch the match via live streaming by clicking HERE. To watch the action online in the U.S., click HERE. Viewers in the U.K. can live stream the match HERE. To watch the match in Australia, click HERE.
Expected lineups: Australia: Rogers, Warner, Watson, Clarke (capt), Smith, Bailey, Haddin, Johnson, Siddle, Harris, Lyon.
England: Cook (capt), Carberry, Root, Pietersen, Bell, Stokes, Prior, Broad, Bresnan, Swann, Anderson.