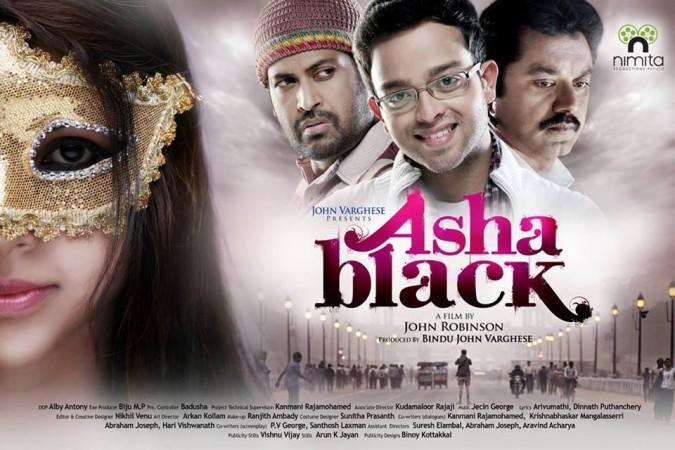 The Malayalam film "Asha Black" has opened to average reviews.
The emotional thriller, directed by John Robinson deals with the concept of cyber crimes and various issues faced by the young generation, who have uncontrolled access to the Internet. The film talks about how teenagers' online social relationship influences their life.
The story is set in Malaysia and deals with a series of murders connected to an online user named Asha Black. Parallel to this, the film talks about the life of Rohit (Arjun Lal), a talented teenager. He befriends with an anonymous Facebook user, who eventually becomes his dream girl.
Rohit soon travels to Malaysia to find her and what follows is a series of emotional turn of events, which forms the crux of the story.
Critics have appreciated the film for its storyline but points out that the script has failed to support the interesting plot.
The actors' performances also get average ratings from most of the reviewers. The technical aspects of the film, which includes the music, cinematography and art direction have managed to impress the critics.
"Asha Black" has "Thanmathra" fame Arjun Lal, new comer Ishitha, Sharath Kumar, Manoj K Jayan and Devan in pivotal roles.
Here are the reviews of "Asha Black" by various critics:
The highlight of the movie is definitely the base story itself, but the script spoils much of the freshness of the plot. 'Asha Black' opens in a slower note and only finds its needed pace in the later half. The lengthy online chats and slower frames does turn you off from the needs of a thriller. And when the two strings of the plot are blended together it feels convincing. But the overall the treatment asks for more meticulousness and even when cops are out to hunt, we don't get the needed thrills to engage. These lack of edge of seat thrill elements are the things that may spoil the commercial party of the movi. - Indiaglitz
The film has a very strong messaging about how parents should dedicate time to their children and also keep a tight watch on their social life on the web. Serious topics like child sexual abuse has been sensitively handled. Jecin George's music is good but the background score is jarring at points, killing the mood of the chase. John Robinson's direction is good but could have been better in bringing out the message of the story. - Desimartini
On screen Arjun Lal makes a less appealing comeback. The actor who promised a lot through Thanmathra couldn't do anything out of the box to make the sloppy script look better. Sarathkumar just walks around and talks in Tamil and Malayalam (in his own voice). A really really unreal character was given to Manoj K Jayan. I must admit that I loved looking at the cute face of the heroine. Ishita was adorable and unlike many she didn't disappointed me with her acting.Direction is sloppy at the key points as John Robinson fails to control the melodrama. The chatting part partially looked good in terms of practicality. Script isn't that impressive. Dialogues are too cheesy. Cinematography was a big plus. Edits weren't great. BGMs were okay. Song placing wasn't that good and the overall music was average. - Lensmenreview