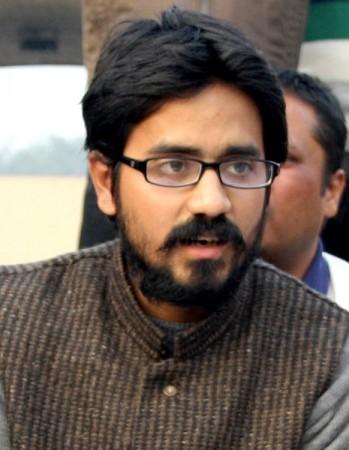 Anti-corruption cartoonist Aseem Trivedi is yet another cartoonist who faced the wrath of law for allegedly insulting the constitution and the national symbol. Commoners in particular have refused to buy the argument that his works were offensive and flayed authorities for clamping the freedom of expression.
Several well-known personalities and commoners kicked off a full-fledged campaign against Trivedi's arrest. The cartoonist was arrested based on a private complaint for which a court issued an arrest warrant in his name.
Following the arrest on Sunday, several citizens flocked to micro-blogging website Twitter with the core intention to express their dissent.
Here follows a few of the interesting tweets on Trivedi's arrest and also those which raise questions on the functioning of law and order in India.
Suhel Seth, an author and a political observer, wrote, "I sincerely believe the Government should ban twitter..that way, we won't have to see what Digvijaya Singh says..."
"In a country where PM does not speak, why should others be allowed to express? We are future super power ?" wrote Ashutosh, IBN7 anchor. "Liberal space is shrinking in this country. To paint, to write, to cartoon, to joke, to parody and to ask question has become crime."
He also ridiculed the complainants, those who move court after getting offended by cartoons. "Who are these people who find insult with every flag and emblem And go to court? Cheap publicity seekers ?" he wrote.
"Cartoonist Aseem Trivedi arrested for sedition for "insulting the national emblem". Yes, yes. Screw the nation. Cherish the symbols," wrote Ramesh Srivats. "Raid parties. Block satire. Jail cartoonists. Soon we'll only be left with Damental Rights. The Fun will all be gone," he added.
"What was so different with Aseem Trivedi? He said thru cartoons what many others say about governance or lack of it in columns every day," asked S Irfan Habib.
Twitter user Abdulla Madumoole, from a rational standpoint, said the police acted following a personal complaint against Trivedi and the government had nothing to with his arrest.
He also suggested that the cartoonist should have appointed a lawyer to defend him, which he didn't.
"But it is a private complaint, police has acted as per court warrant - why govt shld be ridiculed? How can govt intervene in any personal matter ? Cartoonist shld have appointed a lawyer to defend him," wrote Madumoole.
"Aseem Trivedi thrown in jail for telling the truth about India through it's national emblem, which ironically enough says, 'Satyamev Jayate,'" tweeted Karunesh Talwar.
"What can be said of a country that takes its symbols too seriously and its people too lightly?" asked Satan Bhagat another twitter user, who tweets from an account, that supposedly misspells famous writer Chetan Bhagat's name.