Prime Minister Narendra Modi met with his Japanese, Australian and Vietnamese counterparts on the sidelines of the Association of Southeast Asian Nations (ASEAN) Summit on Tuesday and held key bilateral talks with them.
The East Asia Summit is a forum held annually by leaders of 18 countries including ASEAN nations India, the US and Russia. The participating members of the 12th East Asia Summit are Australia, Brunei, Cambodia, China, India, Indonesia, Japan, Laos, Malaysia, Myanmar, New Zealand, Philippines, Russia, Singapore, South Korea, Thailand, the US and Vietnam.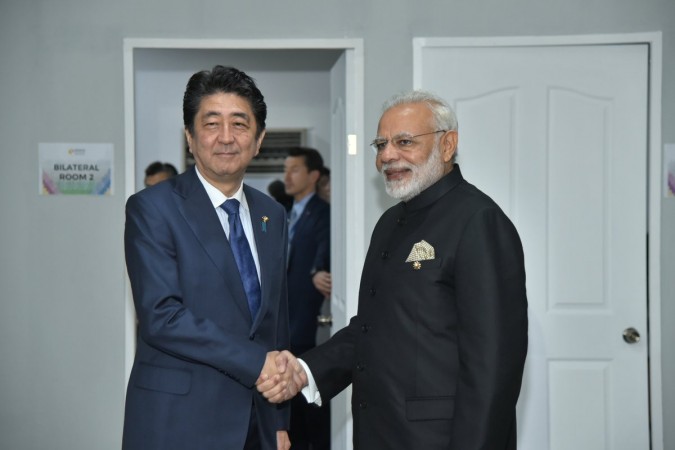 PM Modi first held bilateral talks with Australian Prime Minister Malcolm Turnbull and discussed close cooperation to optimize the significant potential for further collaboration across a broad range of areas. The leaders also discussed security and counter-terrorism issues.
Modi also met Japanese Prime Minister Shinzo Abe and held a wide-ranging discussion on intensifying Special Strategic and Global Partnership between India and Japan.
"I had an excellent meeting in Manila. We reviewed the ground covered on various aspects of India-Japan ties and discussed ways to deepen cooperation between our economies and people," Modi tweeted.
With Vietnamese Prime Minister Nguyen Xuan Phuc, PM Modi shared a common goal to deepen bilateral relations between the two countries.
The Ministry of External Affairs said that PM Modi is scheduled to represent India on Tuesday at the 15th India-ASEAN Summit and 12th East Asia Summit in Manila, at the invitation of Philippine President Rodrigo Duterte.
The India-ASEAN Commemorative Summit, as the event is officially known, is an international trade meet in which India holds dialogue with the ASEAN nations to celebrate New Delhi's diplomatic relations with these countries.
"India and ASEAN have 30 dialogue mechanisms which meet regularly, including a Summit and 7 Ministerial meetings in Foreign Affairs, Commerce, Tourism, Agriculture, Environment, Renewable Energy and Telecommunications," MEA stated in the release.
"At the 15th India-ASEAN Summit, the prime minister and ASEAN Leaders will review the commemorative activities undertaken in 2017 to mark the 25 years of India's dialogue partnership with ASEAN, as well as review the broad spectrum of India-ASEAN cooperation in all its aspects," the ministry said.
The trade between India and ASEAN nations stood at $71 billion in 2016-17 and comprises 10.85 percent of India's total trade with the world.
"Early conclusion of a balanced Regional Comprehensive Economic Partnership Agreement will further boost our trade and investment ties with the region," the ministry said.
"India, being a founding member of the East Asia Summit, is committed to strengthening the East Asia Summit and making it more effective for dealing with contemporary challenges," it added.