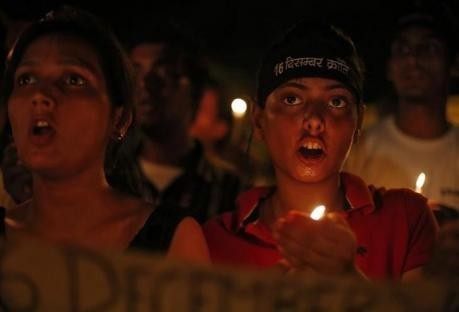 Narayan Sai, son of self-proclaimed god-man Asaram Bapu, has confessed to having a physical relationship with a victim but denied raping her, said the Surat police.
Sai made his statements during a police interrogation that was held in the presence of the victim and on camera, reports suggest.
Denying that he had raped anybody, he said he entered into a relationship with the victim on consent and claimed that the girl in question was in love with him.
"He had further admitted that he had a physical relationship with eight other women followers in different parts of the country. We are trying to trace them so that corroborative evidences are gathered against the accused," said Suresh Asthana, the Surat Police Commissioner.
Police also said that 41-year-old Sai confessed to have fathered a son with a woman follower. Both mother and child are missing, according to reports.
The confession comes after police made rigorous attempts to make Sai admit to his crimes, especially in relation to the two sisters who had accused him and his father of raping them at different ashrams in Gujarat between 1997 and 2006.
The younger of the two sisters has claimed that Sai raped her repeatedly between 2002 and 2005, while her elder sister claimed that Asaram Bapu raped her between 1997 and 2006 when she was living as a Shadhak (follower) in an Ashram in Ahmadabad.
Bapu, a controversial religious leader, has been lodged in a Rajasthan jail for four months after a school-going girl accused him of sexually assaulting her at an ashram in Jodhpur.
During a grilling session with Sai which reportedly continued for more than three hours, police quizzed him about the injury marks on the victim's body when she came out of his hut, to which Sai reportedly maintained silence.