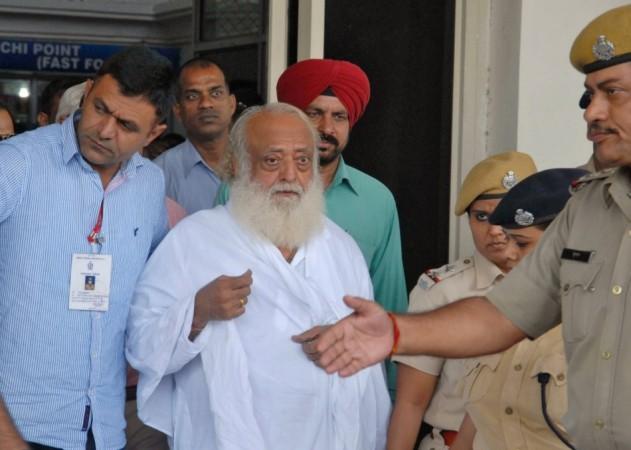 The Jodhpur court has ordered for Asaram Bapu, the controversial spiritual leader accused in a sexual assault case, to remain in judicial custody for two more weeks.
Asaram was arrested by Rajasthan police on 31 August after a 16-year-old girl, who studied at his ashram in Madhya Pradesh's Chhindwara district, filed a complaint accusing him of sexual assault.
The 72-year-old, self-styled godman along with his assistant Shiva was produced in court on Monday.
Shiva, who is one of the prime witnesses in the case, was taken in custody by Jodhpur police for interrogation. He had produced a few CDs to the authorities which showed Asaram engaging in immoral acts with his female followers. Asaram allegedly used those clips to blackmail his followers.
Meanwhile, the victim's parents have complained that they are repeatedly threatened by Asaram's followers to withdraw the charges against him.
"The father of my client says they are constantly death threats. He mailed me an audio clip in which it is very clear that Asaram's followers are threatening them and intimidating witnesses. The family feels unsafe," NDTV quoted the victim's lawyer Manish Vyas as saying.
Vyas assured that the family will be provided police protection.
Last week, the girl's father had sought for a narco analysis test on Asaram. He had questioned Asaram's refusal to undergo a polygraph and brain napping test despite the claim that he is innocent.