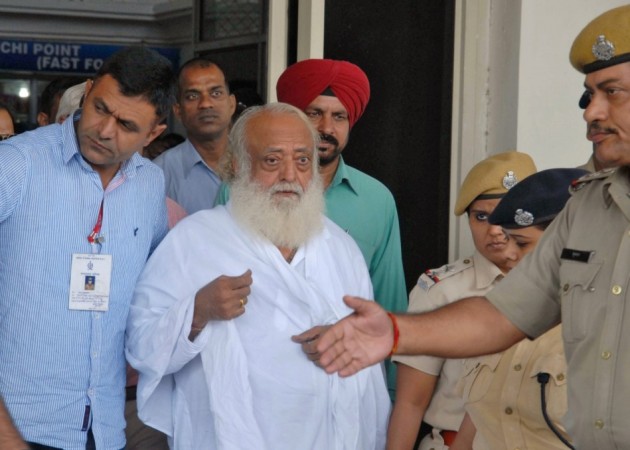 Asaram Bapu, the self-styled godman who was recently charged in a rape case, worked as a tonga-puller for two years in Ajmer, before launching himself as a spiritual guru in the late 1960s.
According to The Times of India,the 65-year-old was popular even then for his cushion seats in his tonga, when most of the other carts had only wooden boards.
Born in 17 April, 1941, in the Berani village of Pakistan's Sindh region, Asaram came to India in 1947 during the partition with his father Thaumal Harpalani and mother Mehangibai. Harpalani ran a coal and wood business and Asaram often helped him sell the goods.
Through his mother, Asaram learnt meditation and spirituality before establishing himself as a spiritual leader.
With help from certain powerful friends, Asaram managed to get 10 acres of agricultural land in Gujarat to build his dynasty and then went on to establish about 400 ashrams across the country.
He established a centre in Motera, 35 kilometres away from Ahmadabad, Gujarat, earning himself a name in the state. He gained nationwide attention with his controversial remark on the 2012 Delhi gang-rape case. His remark "galati ek taraf se nahin hoti hai," indicating that the victim was also responsible for the crime, gained widespread criticism.
Asaram has a number of criminal charges filed against him since July 2008. He came under the police scanner that year after two 10-year-old boys were found dead at his Motera ashram.
This was followed by several criminal allegations against him involving murders, land encroachment and other such cases.
The self-proclaimed religious preacher was finally arrested by Rajasthan police on 31 August in connection with the recent rape case. The case was filed based on a complaint from a girl who studied at his ashram in Madhya Pradesh's Chhindwara district. A chargesheet was filed against him that stated that the minor was sexually assaulted in the name of exorcism.
In spite of the string of allegations and controversies linked to him, Asaram continues to enjoy a massive fan following.
Soon after the arrest, scores of his devotees staged protests in various parts of the country demanding his release. Trains were stopped abruptly and media personnel who were covering the issue were attacked in the protests.
Unlike other offenders in similar cases, Asaram had the luxury to spend the night at a VIP lounge of an airport.
Since the beginning of his spiritual journey, Asaram been in close contact with powerful personalities and with the expansion of his dynasty he gained support from Opposition leaders like Uma Bharati and Raman Singh. Rajasthan's Chief Minister, Ashok Gehlot and ex-Chief Minister Vasundhara Raje are among some of his admirers.