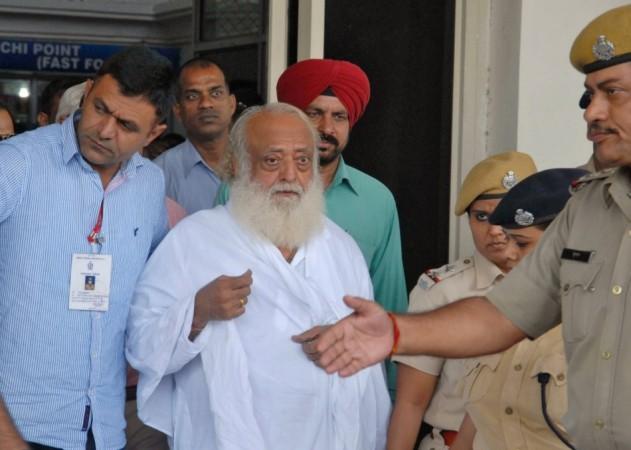 Controversial godman Asaram Bapu, who was arrested on allegations of rape, has sparked another controversy after his defence lawyer Ram Jethmalani stated that the victim has a chronic disease "which draws a woman to a man."
Senior advocate Ram Jethmalani also stated that the accusations against the self-procliamed spiritual leader were fabricated.
After Jethmalani concluded his argument, the Rajasthan High Court deferred the proceedings till 18 September. The court also asked the prosecution to present the case in the next hearing and ordered Asaram to remain in judicial custody for two more weeks.
Jaithmalani is not the only one to have said that the victim is mentally ill. Asaram's son Narayan Sai also claimed that the minor was mentally unstable and that all allegations against his father were false.
Asaram was arrested by Rajasthan police on 31 August after the victim, a student at his ashram in Madhya Pradesh's Chhindwara district, filed a complaint accusing him of sexual assault in the name of exorcism.
The 72-year-old godman along with his assistant Shiva was produced before court on Monday.
Shiva, a prime witness in the case, had showed authorities a few CDs which showed Asaram engaging in immoral acts with his female followers. Asaram allegedly used those clips to blackmail the women.
Asaram has recently asked the judge permission to see a female doctor to receive treatment for a neurological disorder.
Meanwhile, the victim's parents have complained that they are repeatedly threatened by Asaram's followers to withdraw the charges against him. Earlier, the girl's father had sought for a narco analysis test on the controversial spiritual guru.