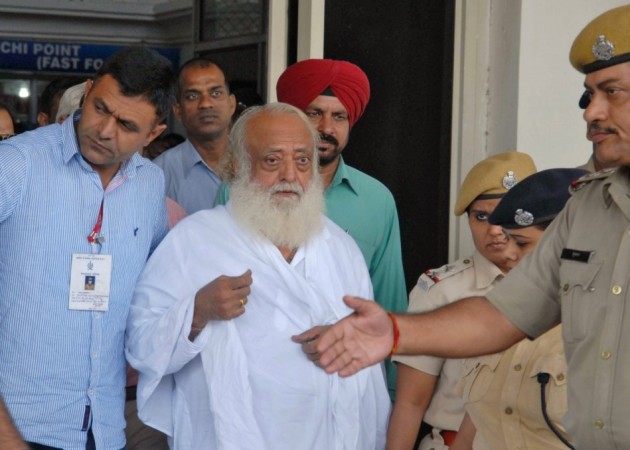 A close associate of controversial godman Asaram Bapu who allegedly played a crucial role in the sexual assault case involving a 16-year-old girl has surrendered before the Rajasthan police.
Shilpi, a hostel warden at Asaram's Chhindwara Gurukul in Madhya Pradesh, had been absconding to avoid police interrogation. She decided to surrender after her anticipatory bail plea was rejected by the Jodhpur court.
According to police, Shilpi sent the girl to Asaram's Jodhpur Asaram in August on the pretext of having an exorcism performed on her. The girl later filed a police complaint alleging that Asaram sexually exploited her.
Asaram, 72, was arrested on rape charges on 31 August and has been in Jodhpur Central Jail since 2 September.
Shilpi alias Sanchita has been under much scrutiny over her alleged role in the incident. A couple of weeks ago, she claimed she does not know Asaram.
She was suspected to have been intimately relationship with Asaram and was gifted two flats from him. Police, however, said that claims of physical relationship between Asaram and Shilpi can't be proved.
Shiva, another one of Asaram's associates, became a prime witness in the case after he brought out CDs exposing the religious preacher's sexual acts with women.
Shiva had recorded the videos in a hut used for meditation and Asaram allegedly used those clips to blackmail the women.
Asaram denied all charges against him and his lawyer Ram Jethmalani said the accusations were fabricated.
On Tuesday, the court rejected a plea by Asaram's lawyers seeking a media gag order. The defence counsel argued that the media reports tainted Asaram's image. A hearing in the case was completed on September 20.