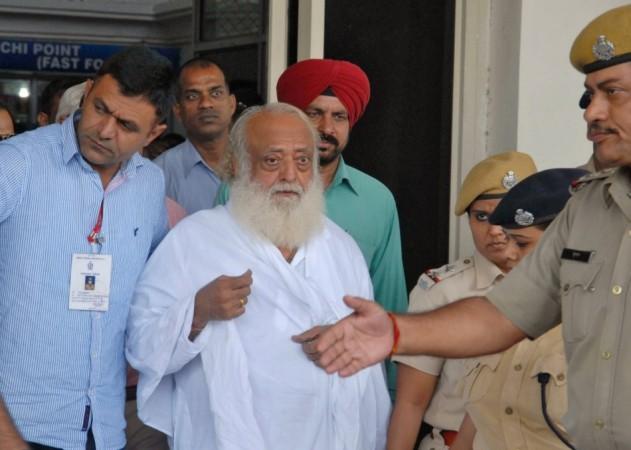 Two women from Surat have lodged a complaint alleging sexual assault, against controversial spiritual guru Asaram Bapu and his son Narayan Sai on Sunday.
According to NDTV, the elder of the two women, who are sisters, alleged that she was raped by the self-styled godman at his Ahmedabad ashram. The younger sister has accused Narayan Sai of sexually assaulting her in Jahangirpura ashram in Surat. They were Asaram's followers and the incidents took place between 2002 and 2004.
The complaint against Narayan Sai was registered at Jhangirpura police station in Surat, while the one against the self-styled godman was transferred to Ahmedabad as the alleged incident happened there, police told PTI.
Asaram, 75, has been in judicial custody since 1 September on charges of sexually assaulting a teenage at his ashram in August. He is currently lodged in Rajasthan's Jodhpur Central Jail.
One of his key aides, Shilpi, who worked as a warden at his ashram in Chhindwara district of Madhya Pradesh, was arrested for conspiring to send the 16-year-old school girl to the ashram where she was allegedly raped.
The girl travelled with her parents to meet Asaram in Jodhpur to have an exocism performed on her. According to her complaint, she spent an hour with him, while her parents waited outside. Shilpi has been in judicial custody since her arrest.
At the district and sessions court in Jodhpur, investigators alleged that Asaram has paedophilia, a person who has a sustained attraction toward children aged 13 or younger.
Asaram has been booked on charges under sections 376, 342, 506 and 509 of the IPC, section 8 of the Prevention of Children from Sexual Offences Act (POCSO) and sections 23 and 26 of the Juvenile Justice Act in the alleged sexual assault case.