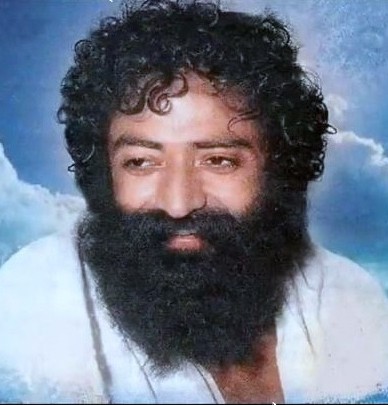 Spiritual leader Asaram Bapu and his four followers remarkably survived after their helicopter crashed ahead of landing near a local college in Godhra, Gujarat, on Wednesday.
Bapu, a religious guru, was travelling from Morbi to Godhra in a hired chopper to address a "Poonam Darshan Satsang" at a local science college. Bapu came to Godhra for a three-day event.
The chopper smoothly approached the helipad on the ground to land. Just before landing it tipped on its nose and the tail and rotors of the chopper broke off due to the impact.
Bapu and the other four people with him were safe but were said to have sustained minor injuries in the incident. Rescuers rushed to the scene and broke through the helicopter window to free Bapu and the rest of the people from the wreckage.
"The chartered helicopter Asaram Bapu and his followers were travelling in developed a technical snag prior to landing at Godhra Science College and fell from a considerable height," a police official said.
Captain Ravinder Singh, the pilot of the chopper, told reporters that just before the landing the chopper had started tilting.
"In that case I decided to apply more power for a fair landing, as my main concern was the safety of passengers. All this happened in just three seconds. It was a controlled landing. But as the soil on which it landed was slippery, the chopper skidded and lay tilted on the ground," PTI quoted Singh as saying.
Bapu's spokesman, Dr Sunil Vankhede, confirmed to the media that people travelling in the helicopter including the pilot were safe.
"It cannot be said that the helicopter crashed from air. It toppled over while landing near the venue of the programme. All persons escaped unhurt," he said.
Soon after the incident Bapu addressed his followers and said that people might have been aware of the outcome of such accidents in the past, but he was remarkably saved due to his devotion to god, The Times of India reported.
The Director General of Civil Aviation (DGCA) has already started investigating the accident.
Watch the video of the crash here: