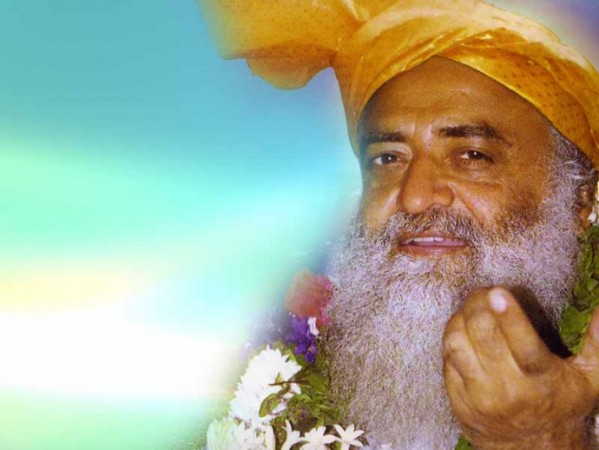 Controversial spiritual guru Asaram Bapu was arrested after midnight on Saturday by the Jodhpur police from his Indore ashram. He is currently being taken to Rajasthan via Delhi and will be questioned in Jodhpur.
His supporters have gathered outside Delhi airport chanting his songs and creating chaos, reported ANI.
The self-styled godman is accused of sexually assaulting a teenaged girl on 15 August. The 16-year-old filed a rape case against Asaram. He has been booked on charges under sections 376, 342, 506 and 509 of the IPC, section 8 of the Prevention of Children from Sexual Offences Act (POCSO) and sections 23 and 26 of the Juvenile Justice Act in the alleged sexual assault case.
Asaram was arrested after he failed to appear before the police for questioning on Friday.
On Saturday, when he was giving sermons to his devotees in the ashram, Rajasthan police whisked him away for interrogation and arrested him.
SP Indore (East) OP Tripathi told TOI that Asaram was directly taken to the Indore airport after the arrest. He is aboard an Air India flight to Delhi and will be later taken to Jodhpur.
Meanwhile, the Madhya Pradesh police have sealed off the gates of the Indore ashram to avoid a Saturday like face-off between Asaram supporters and the police. Earlier that day, supporters outside Asaram's Jodhpur ashram attacked mediapersons, one of whom was admitted in ICU.
According to TOI, thousands of Asaram supporters have been locked inside the ashram. The MP government deployed additional forces to Indore with barricades and water cannons to avert a law and order issue.
Earlier in the morning, there were reportedly 10,000 supporters in the Indore ashram. Towards 9 pm, they were reduced to a few hundreds.