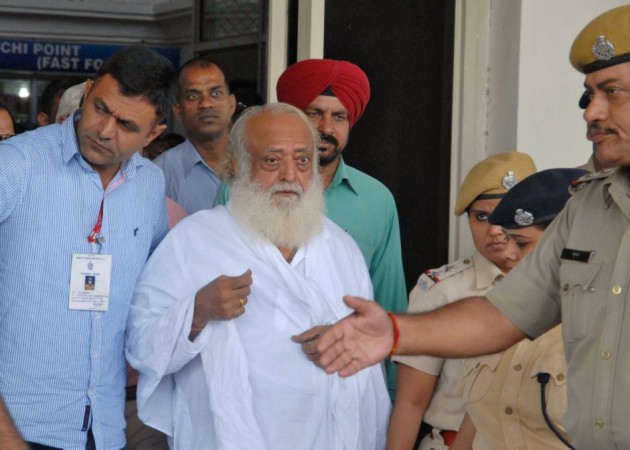 Controversial spiritual leader Asaram Bapu, who is currently in jail on charges of sexual assault, is now accused of paedophilia.
A paedophile is a person who has a sustained attraction toward children aged 13 or younger.
According to NDTV, investigators in the sexual assault case have alleged in front of a Rajasthan court that the self-styled godman has paedophilia.
Asaram is accused of sexually assaulting a 16-year-old girl on 15 August. He has been booked on charges under sections 376, 342, 506 and 509 of the IPC, section 8 of the Prevention of Children from Sexual Offences Act (POCSO) and sections 23 and 26 of the Juvenile Justice Act, in the sexual assault case.
After his arrest on 1 September, Asaram immediately filed a bail application in the Jodhpur sessions court, which was rejected on 4 September.
The self-styled godman again filed for bail in the Jodhpur bench of the Rajasthan High Court. He was refused bail on Tuesday.
The court of district and sessions judge in Jodhpur extended his judicial custody, for the third time, till 11 October.
"Asaram was presented in the court following completion of his judicial custody today (Monday). Earlier, he appeared before the same court Sep 16," prosecution counsel Anand Purohit told IANS.
Supporters of Asaram swarmed the court premises on Monday, forcing police to carry out a baton charge to disperse the crowd.
Asaram's lawyer Ram Jethmalani has alleged that the girl complainant is not younger than 18. He also claimed that she made up the assault charges since she was restricted from using the internet or watching films at the boarding school run by Asaram in Madhya Pradesh. Asaram's son had also alleged that the teenager was mentally disturbed.
(Video: Rajasthan High Court Denying Asaram Bapu bail).