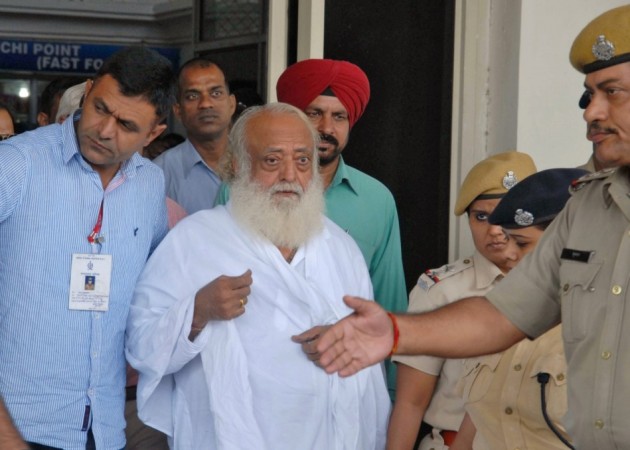 Asaram Bapu, a self-proclaimed spiritual leader who was recently arrested in connection with a sexual assault case, has several controversies and allegations levelled against him since 2008.
A chargesheet was filed against him on 20 August based a complaint from a girl who studied at his ashram in Madhya Pradesh's Chhindwara district, stating that Asaram sexually assaulted her in the name of exorcism. He was then taken into custody on 31 August.
The list of controversies began five years back when a chargesheet was filed against the 65-year-old guru, holding him accountable for the death of two 10 year-old-boys, Abhishek and Dipesh Vaghela. They were found dead at his Motera ashram situated in Gujarat.
Police said that the decomposed bodies of the two cousins were found in a dried-up river bed near his ashram.
In September 2012, another chargesheet was filed against seven ashram members by the Gujarat Investigation Department in the same case.
In December 2009, Raju Chandak, an ex-trustee of the ashram, filed a complaint against Asaram and two other ashram members, alleging that they tried to kill him in Ahmedabad.
This was followed by his repeated appearance on news channels. Asaram, who is well-known among his devotees in Gujarat, gained popularity after his remarks on the Delhi gang-rape incident of December 2012.
In January this year, he ran into fresh trouble with the Serious Fraud Investigation Office in a land encroachment case involving ₹700 crore for a 200-acre land in Ratlam, Madhya Pradesh.
A month later, a young man named Rahul Pachouri was found dead in Asaram's Jabalpur ashram. The father of the deceased alleged that his son was poisoned.
Asaram had built his spiritual empire in Gujarat in the late 1960s and expanded his dynasty by creating about 200 ashrams across India.
In spite of being associated with several controversies, he seems to be enjoying the support of his devotees, who recently took to the streets protesting against his arrest in the ongoing sexual assault case.