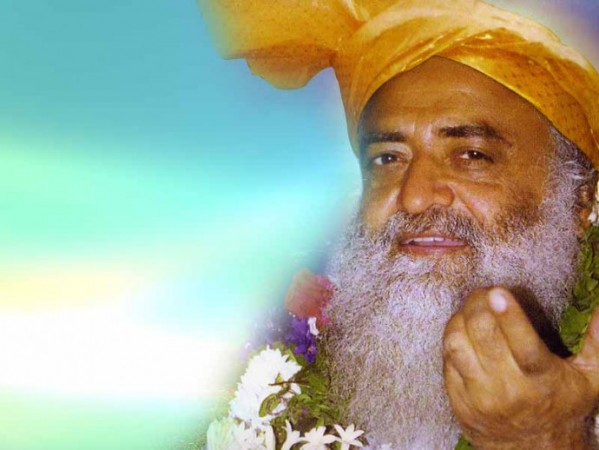 The Bharatiya Janata Party (BJP) has taken a u-turn on rape case levelled against spiritual leader Asaram Bapu, restraining its spokespersons from supporting the self-styled godman and criticising him for his alleged role in the case.
Last week, a 16-year-old minor filed a case of sexual assault against the controversial spiritual leader in Delhi. The case was transferred to Jodhpur Police as the incident took place in Asaram's Jodhpur ashram.
BJP leaders were among the first to back Asaram and voiced concern over the allegations against him.
"Sant Asaram Bapu nirdosh. Sonia aur Rahul Gandhi ke virodh ki unko saza mili. Congress rajyo mein un par jhoota case darj. Hum sant bapu ke saath hain. (Asaram Bapu is innocent. He is being targeted for opposing Sonia and Rahul Gandhi. False cases are being filed against him in Congress states. We are with Asaram Bapu)," BJP leader, Uma Bharti had posted on her Twitter account on 22 August.
But on Friday, BJP MP C P Thakur criticized the man and told ANI, "No person is above the law. According to the law necessary action must be taken against him."
Even the former ally of BJP, Janata Dal United, lashed out at Asaram, saying that he should be arrested immediately for the act.
The spiritual leader has been booked under sections 376, 342, 506 and 509 of the Indian Penal Code, section 8 of the Prevention of Children from Sexual Offences Act (POCSO) and sections 23 and 26 of the Juvenile Justice Act in the alleged sexual assault case.
He has repeatedly denied the charges and has avoided appearing in front of the Jodhpur Police. All eyes are set on the spiritual leader as Friday is the last day of the notice handed over to him to appear before the police for questioning.
The Jodhpur police also alerted the nodal immigration authorities in New Delhi to keep a check on Asaram's movements and ask him not to leave the country before the rape case against him is resolved.