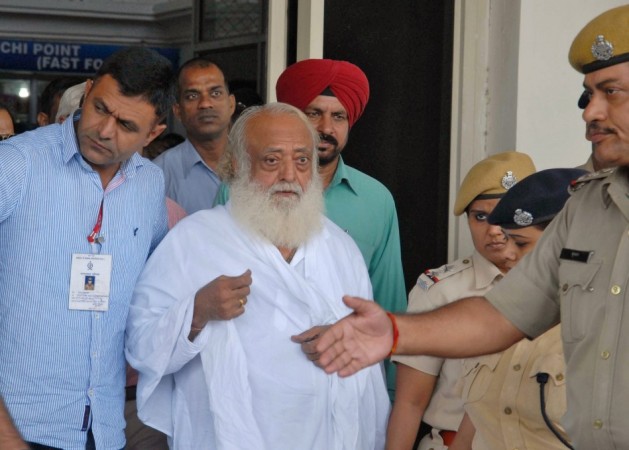 The Supreme Court criticised the Rajasthan government for providing 'hordes of security' to Asaram Bapu, the spiritual leader who is accused in a sexual assault case.
Since his arrest over the allegations of sexually assaulting a minor, Asaram Bapu has always been accompanied by heavy security whenever he appeared in public. When he was brought to Jodhpur from Indore and when he appeared in the sessions court on Tuesday, heavy security was provided to him at all times.
The apex court condemned the state government for unnecessarily providing such safety to the spiritual guru and sought details over the matter.
"We are seeing on TV hordes of security around one accused," the bench of Justice GS Singhvi and V Gopala Gowda was reported as saying by IANS.
"Everybody says these are aberrations but they have become the rule," Justice Singhvi had said.
The apex court observed the Asaram incident in the course of hearing a PIL on the withdrawal of such security cover to people who do not deserve it and use it only as a status symbol.
The Rajasthan Police said that additional security around Asaram is to prevent his supporters from getting near him or cause chaos.
Meanwhile, Asaram was sent to 14 days' judicial custody in Jodhpur's central jail on Monday. He has apparently admitted to spending one-and-half hours with the girl on 15 August.
Social Activist Kiran Bedi hailed SC's observation and tweeted, "Serves them right!"