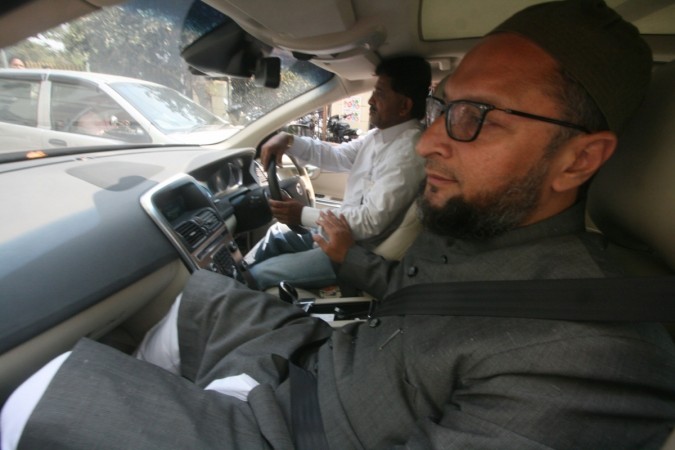 Asaduddin Owaisi, chief of Hyderabad-based political party All India Majlis-e-Ittehadul Muslimeen (AIMIM), feels that using online tools to enhance knowledge about religion ends up creating fanatics. He was apparently referring to the attacks on civilians in Bangladesh and on a mosque in Saudi Arabia.
The Lok Sabha member's comment on Tuesday comes a day after defending his decision to provide legal assistance to five Hyderabadi youths arrested for allegedly being part of Isis terror module.
In a tweet, he said that resorting to Google to learn "deen" (religion) is a bad idea, rather people should take the traditional route to learn the tenets of Islam.
On Monday, he had argued that access to legal aid being a fundamental right under the Indian judicial system, how can people criticise his decision to give legal counsel to the five city youths.
"If we as a nation can provide lawyer to a Pakistani dreaded terrorist (Ajmal Kasab), why not these Indian citizens who have been definitely charged, but it's now for NIA to prove beyond reasonable doubt their involvement. I don't know why they (his critics) are so much in pain when I am talking about fundamental rights," PTI quoted him as saying.
A day later, he tweeted on how "Google-based learning" was a dangerous idea.
To learn Deen learn it by sitting at the feet of Scholars not through Google which produces extremist like isis pic.twitter.com/Pf3z3xJucd

— Asaduddin Owaisi (@asadowaisi) July 5, 2016
He then retweeted a post that condemned attackers of a mosque in Saudi Arabia.
It should be amply clear now that #ISIS does not represent Muslims and Islam. Death to them #MadinaAttack

— Shujaat Bukhari (@bukharishujaat) July 5, 2016
The five Hyderabadi men were arrested by the National Investigation Agency (NIA) last Wednesday after raids conducted at 10 places in Hyderabad. The raids were based on a tip-off; the NIA detained 11 people but let six of them off.
The five arrested were identified as Mohammad Illiyas Yazdani, Mohammad Ibrahim, Habib Mohd, Mohammad Irfan and Abdullah Bin Ahmad; Rs, 15 lakh cash, weapons and highly explosive devices were also recovered from the suspects, ANI had reported on June 29.
His decision to provide legal help to the five men prompted a Telangana BJP leader to accuse him of providing "oxygen" to terrorists. T Raja Singh also sought his arrest and de-recognition of the AIMIM, according to a report in The Tribune.