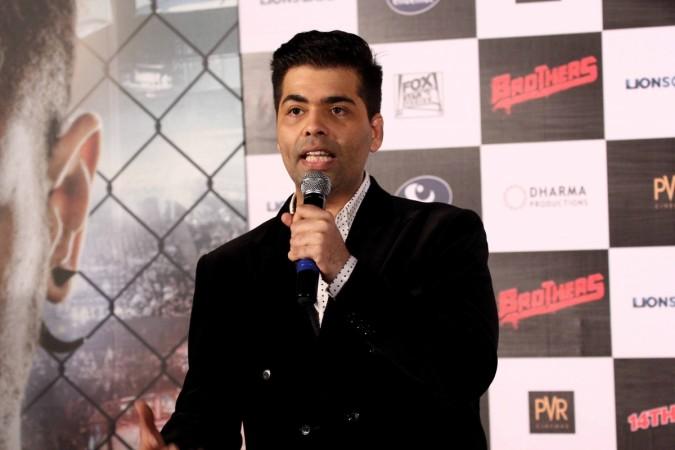 Still in his teens, Shah Rukh Khan's eldest son Aryan Khan is quite the star already. Ace director Karan Johar is eager to work with the kid, but stresses that it is up to him to decide if he wants a career in films.
Talking to the Times of India, the filmmaker said that Aryan is his "godson" adding that he teared up when SRK first called him to inform that he had gotten into a university of his choice. Describing him as an "amazing child," Karan said he would love to launch him in films, but only after he gives a go-ahead.
"Whenever he is ready and if I am up to it, I would love to. I do not want to speak on his behalf. He should be saying what it is that he wants to do. But if you ask me, I would say, I hope Aryan becomes a movie star. For me, he is a movie star. He was a star at the age of nine," he told the leading daily.
The "Koffee With Karan" host also praised Aryan and said he has a "terrific personality," with his father's (SRK) sense of humour and mother's (Gauri Khan) "compassion."
"I would be so excited to parent him on celluloid. I hope I am on top of the game by the time Aryan is ready for his launch. And I hope that I am not senile by then. He is my bachcha and I want the best for him," he further added.
While Karan is thrilled thinking about the possibilities, Aryan is still shy about the attention he receives from people. He never introduces himself as SRK's son as that would affect his personal life.
"But at a party if someone asks Aryan, 'Oh you are Shah Rukh's son?', he says 'no', because otherwise he cannot sit with his friends and joke around without people getting judgemental," Deccan Chronicle quoted Shah Rukh as saying.