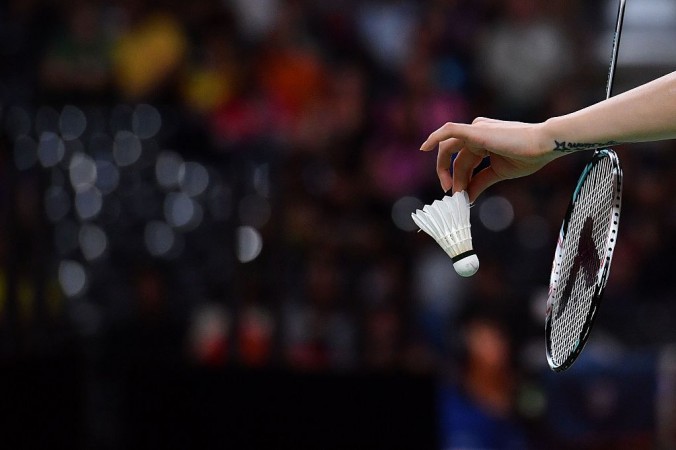 India had a brilliant day in the inaugural South Asian Regional Badminton Tournament at the Tarun Ram Phookan Indoor Stadium in Guwahati on Wedneday, December 6 with as many as four players advancing into the semifinals.
Aryaman Tandon and Arintap Dasguta stole the limelight in the boys' singles competition, while Akarshi Kashyap and Ashmita Chaliha kept India's flag flying high in the girls' singles event.
Aryaman, seeded one in the tournament came out all guns blazing and steamrolled Mohamed Akif of Maldives 21-6, 21-14 to set up a semifinal meeting with his compatriot and third seeded Arintap Dasgupta who got the better of Gaurav Singh of Bangladesh 21-7, 21-8.
Top seeded Aakarshi Kashyap also had an easy day out as she breezed into the last four stages with a convincing 21-6, 21-5 victory over Rashila Maharjan of Nepal. She will now take on Jessica Gurung of Nepal who beat Reshma Akhtar of Bangladesh 21-13, 21-12.
Local favourite Ashmita was also in great form as she came up on top of both the matches she played in the day. She first defeated Urmi Akhter of Bangladesh 21-10, 21-17 in the round of 16 clash before walloping fourth seeded Fatmath Nabaaha of Maldives 21-17, 21-11. She will now face Nafha Nasrullah of Maldives in the next round.
Key results
Boys' singles
Aryaman Tandon (1) India bt Mohamed Aakif, Maldives – 21-6, 21-14; Nabin Shrestha (4) Nepal bt L.Tshering Tshwing 21-12, 21-5; Arintap Dasgupta (3) India bt Gaurav Singh Bangladesh -21-7, 21-8; Dipesh Dhami (2) Nepal bt Hamidur Rahman Lukman Bangladesh 21-9, 21-15
Girls' Singles
Aakarshi Kashyap (1) India bt Rashila Maharjan Nepal 21-6, 21-5; Jessica Gurung (3) Nepal bt Reshma Akhtar Bangladesh 21-13, 21-12; Ashmita Chaliha India bt Fathmath Nabaaha (4) Maldives 21-7, 21-11; Nafha Nasrullah (2) Maldives bt Phuninso Choden Thingh Bhutan21-9,21-19